Let's be honest: it's hard to justify spending $400-500 on a single club. That's where the Best on a Budget series comes in! I have gone through and picked 5 drivers that are well worth the money, and I'll even help you determine a good price that you should pay for them!

It's 2020 now, and guess what? The clubs that I recommend are not from 2020. They are from many years back. After a company releases a brand new club, the demand (and therefore the price) of the older clubs go down significantly. So if you want the best value driver for the money in 2020, it won't be a 2020 driver. It's that simple.
As you read, you will see that TaylorMade fills 3 of the 5 spots, and for good reason. They are the best company for drivers, and once a new release comes out (every couple of months), the older releases drop in price. As a result, drivers that used to cost $500 can now be bought for $100 or less!
Make sure to click any link or picture below to go straight to 3Balls listings for the respective driver.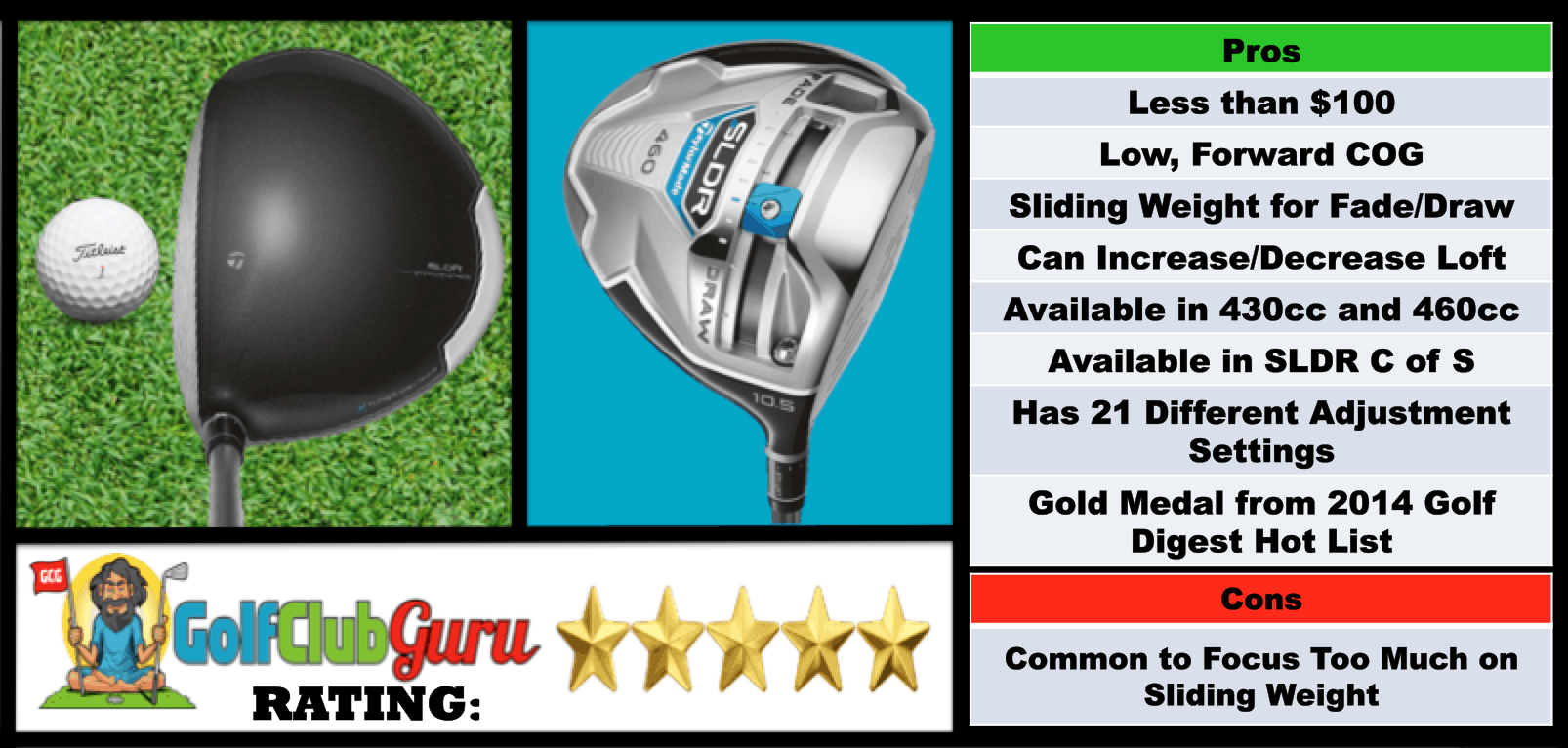 The Taylor Made SLDR was a pretty revolutionary driver that took the golf industry by storm. I've never felt more confident with my driver than I did when I had the SLDR in the bag. I would have even said the driver was worth the tag price when it was first released. Even better now, though, as the price has dropped SIGNIFICANTLY!
To keep it very simple, the driver is a hard club to hit because there is not much loft and therefore the margin for error is pretty small. A small technical problem in your swing will be magnified with a driver due to the loft. So, the SLDR allows you to hit a much more lofted driver (upwards of 12 degrees) just as far by moving the center of gravity low and forward. With the TaylorMade SLDR, you get distance + increased forgiveness from the increase in loft + an incredible price! 
From Ebay, you can get a new SLDR for a $100 bill, an absolute steal if you ask the Golf Club Guru. And if you are really frugal, you can catch it at auction for $80.
The simple SLDR sliding weight offers 21 weight configurations to help you dial in dial in the exact shot shape that works with your swing, giving you upwards of 30 extra yards on your drives. You can instantly hit shots with a high launch angle and low spin, resulting in incredible distance and carry. All you have to do is loosen the built-in weight and slide it to your desired location on the 21 position system.
For even more customization, the loft sleeve can also be adjusted to add or decrease the loft of the club in 1.5° increments. According to Dr. Benoit Vincent, Chief Technical Officer of TaylorMade, "Our expertise at positioning the CG low and forward in a driver sets us apart from our competitors, and is vital to making SLDR the spectacular distance machine that it is."
This driver is available in both 460cc for those looking for a larger clubhead and little bit more forgiveness as well as in 430cc for those who like a slimmer head and like to work the ball more.
You can buy the SLDR S as well, which some believe has even lower and more forward COG, but it doesn't have the loft sleeve. If you are OK with shelling out a little bit more money though, I would actually recommend the SLDR S, as most think its more forgiving and longer.
One point of concern I have with this club is that it is very easy to get tied up in trying to adjust the driver to more fade or more draw instead of correcting the true problem to poor driving (such as swing path, face at impact, etc). So, if you do buy this club, try not to mess with the adjusting weight too often.
Another awesome driver that can be found at incredible prices is the Callaway X Hot. I've hit some absolute bombs with this driver and surprisingly really liked the look at address, even though I can see some people thinking otherwise. The overall feel/weight of the club was solid; I felt like I had pretty good control of the club face throughout the swing.
Price-wise, this club can be found on ebay for a solid price in 2020, around $100 including shipping. Another option would be to pay a little extra and get the X Hot 2, another very solid driver that might yield you a couple extra yards. 
3) Most Consistent Driver:

TaylorMade R1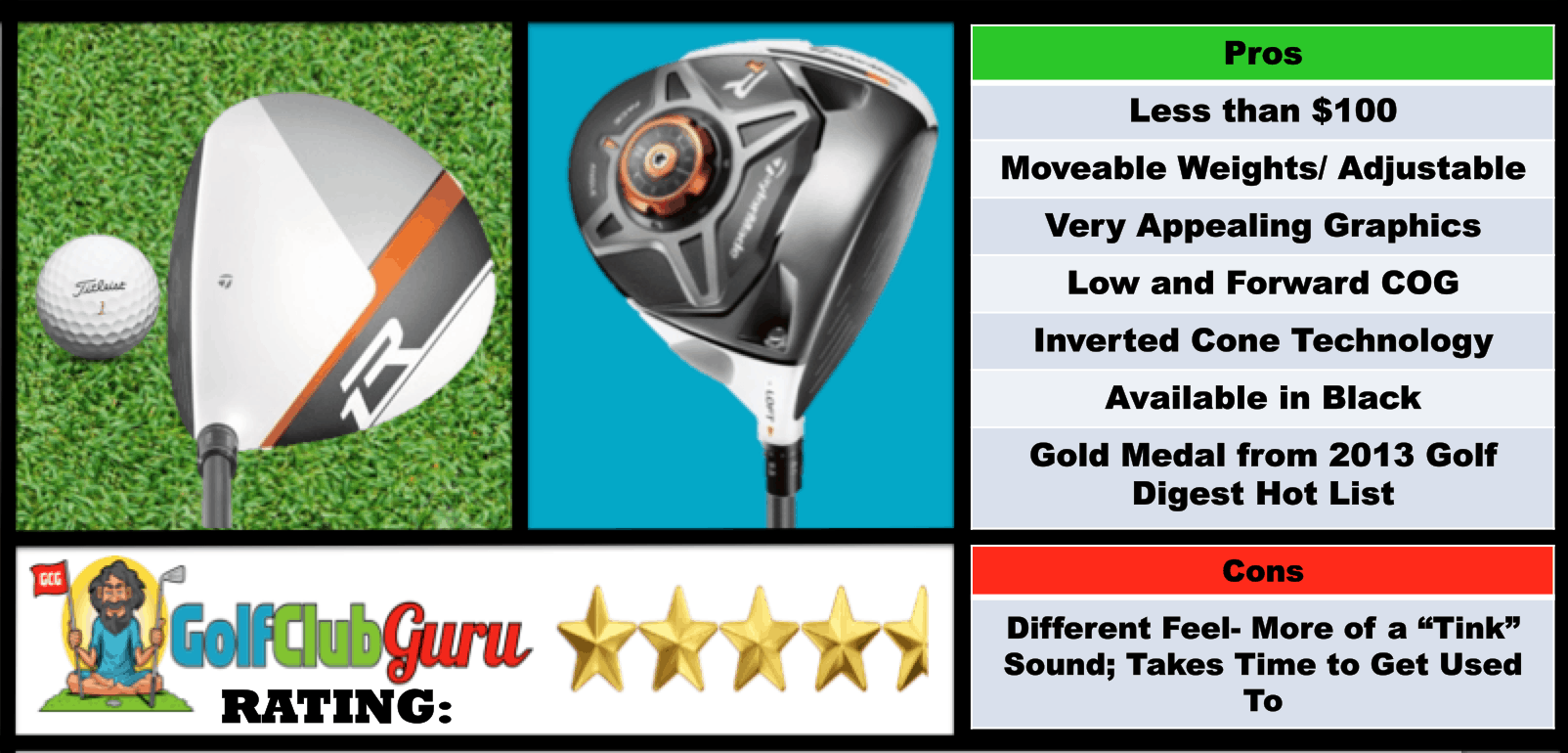 Yet another club that you can get for around $100 brand new is the TaylorMade R1, which in my opinion is the most pleasing-to-the-eye driver ever released. This driver was extremely popular on tour when it first hit the golf scene, and that fact alone is enough for me to trust it's reliability (Sidenote: Yes, those guys are all obviously sponsored and strongly pushed to game the new releases, but not a single one of them would put a driver in the bag that they were not 100% sure about).
If you look hard enough, you can buy this club on eBay for around $100 brand new plus shipping, and this club is worth much more than that in my opinion.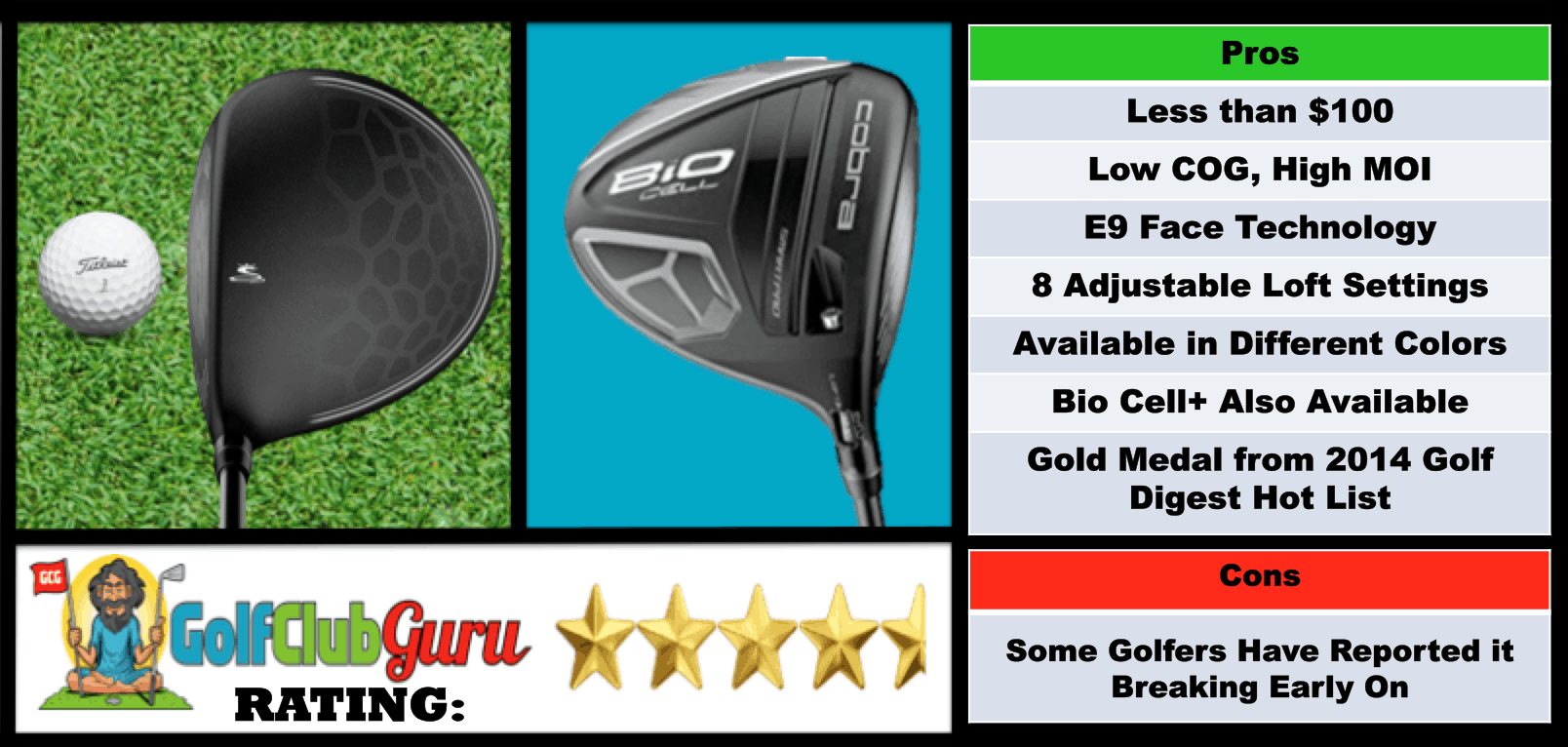 One of the most underrated and undervalued drivers in 2020 in my opinion is the Cobra Bio Cell. This club felt great on the range and trackman, and if I didn't already have a solid driver in the bag, this would be high up on the list. It looks great at impact, and the feel of the club is solid. Cobra has really stepped up their game when it comes to drivers in the last few years.
You can find the Cobra Bio Cell selling for around $100 as well, which seems to be a recurring theme!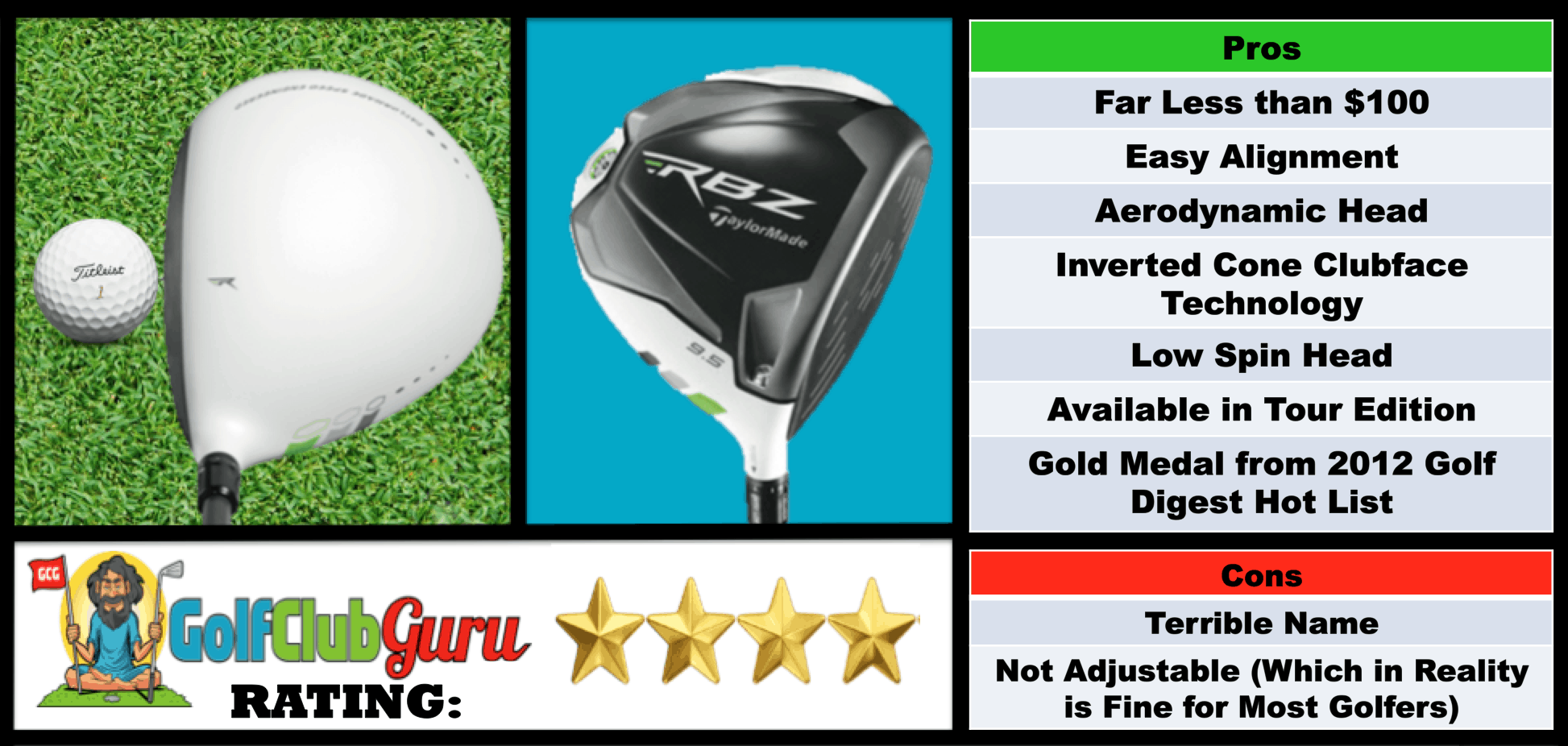 What great memories I have with this driver. I bought a TaylorMade RBZ from a friend for $20 with plans to resell it. After hitting it though, it stayed in the bag for many months. Overall, just a solid driver for an incredible price. I would say one of the best valued clubs at the moment.
You can pick one up in great condition for far less than $100, as you can see below. 
Do you think I missed an obvious choice for the best value driver for the money? Then boy would I love to hear from you! Write a comment below and let's start discussing.