Wow, what a year for drivers so far. That's all I can say. Actually, I can say a lot more, because a two sentence article wouldn't be very effective.
These drivers were all released 5-10 years ago, though. As a result, the prices have dropped from $400-$500 to closer to $150 and under. Keep in mind, the $150 price is for a slightly used driver. But that's what I'd recommend buying anyway.
In all seriousness though, this time period yielded incredible, highly sought after releases that in a way took many golfers by surprise. In a time of golfers primarily sticking with their trusty, reliable, well used clubs, many decided to finally invest in some new technology. And that new technology WORKS. Thinner club faces, lower spin heads, more adjustable driver heads to fit each golfer specifically, more forgiveness, etc. I could honestly go on and on.

I can already imagine the disagreements about the clubs on this list, but let me tell you how I came up with them. First, I've hit hundreds of balls with each of these drivers, and most of them with multiple different shafts and settings to get a good representation of their ability. Secondly, I've looked at all of the extensive studies using launch monitors done on average golfers, low handicaps, and even robots to determine statistically how these clubs are any different. Lastly, I have taken nearly every driver review online into account to determine which club, on average, performs the best when it comes to a mix of distance, accuracy, and consistency.
I can think of 10 drivers or so that I think deserve a spot on this list, but with only 5 spots, here are my picks for the best drivers under $150.

If if you have a slightly different budget, here's the best drivers under $100 and the best drivers under $200.
1) Best Driver Under $150: TaylorMade M2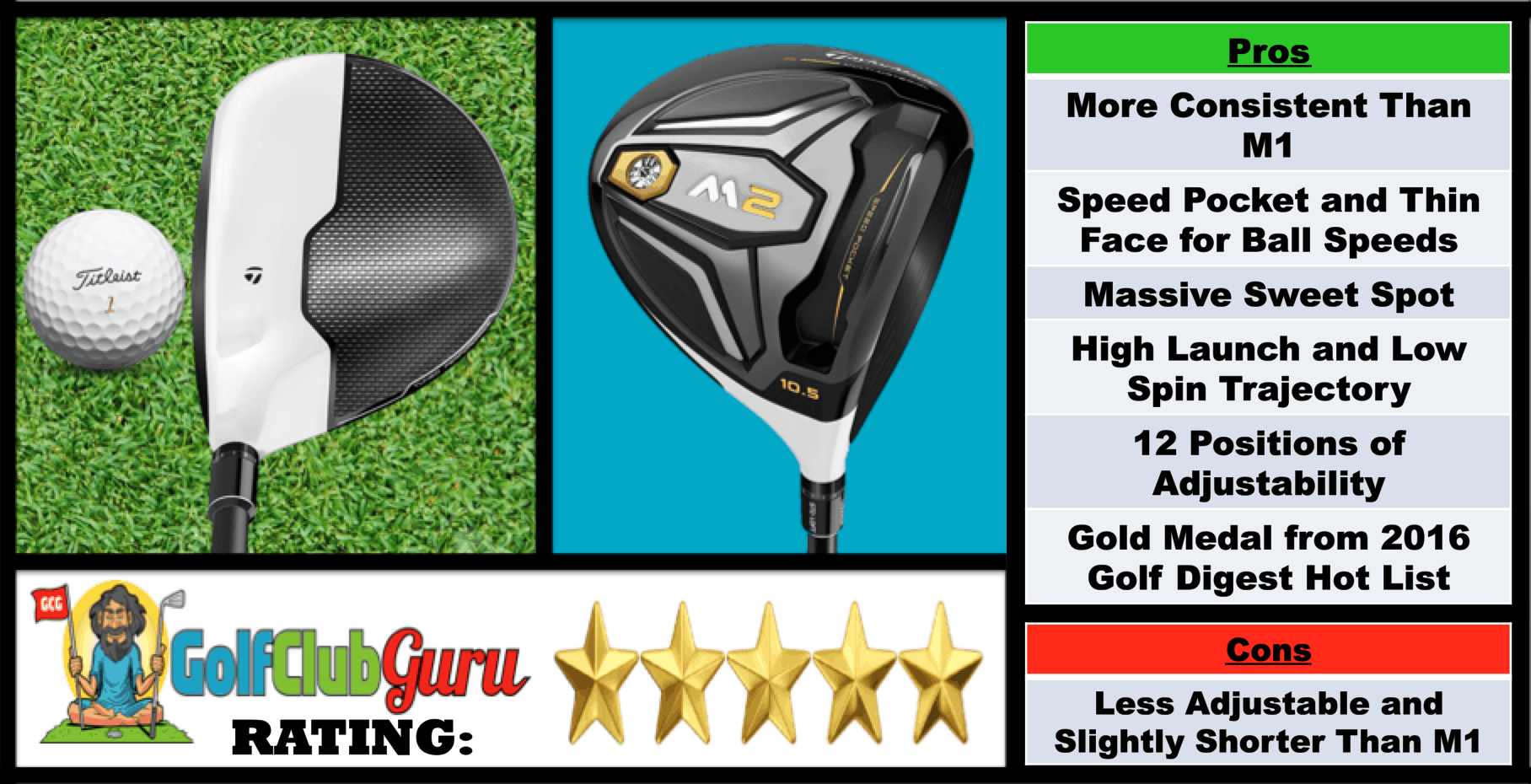 The TaylorMade M2 Driver. In three words: long, forgiving beast. Every ball, no matter where I hit it on the face, seemed to fly high and straight. The sweet spot seems to be nearly the entire face. If your goal is to make golf a little easier, this is my #1 pick. I don't describe many drivers as "easy to hit," but this is one of them.

When it comes to distance, it appears to be just a couple of yards behind the M1 on average (based on all of the studies taken into account). However, the consistency seems EXTREMELY better than the M1. Which do you want: an extra 2 yards in the rough or two yards less in the fairway. I'll let you be the judge of that, but I think the answer is clear. Although it's hard to pinpoint the exact reason for the M2 being so much more consistent, I can tell you that the clubhead feels much more stable. It's very easy to tell where the clubface is during the swing.
And don't get my wrong, the M2 is LONG. Stupid long. The speed pocket and thin club face definitely attribute to its length off the tee. Also, the inverted cone technology and high MOI design result in higher ball speeds across the face.
Its multi material (what the M stands for, by the way) construction is also a large reason for the success of this club. It is made of a super light, strong carbon composite crown. This allows it to offer incredible consistency without sacrificing distance.
Although it is less adjustable than the M1, I don't exactly see this as a downside. Heavily adjustable drivers, in my opinion, switch the focus to making a small adjustment to the club as opposed to improving one's swing, which is a poor habit to get into. It still offers 12 settings, so that you can adjust for the basics: loft, lie, and face angle.
To review, super long + THE MOST FORGIVING DRIVER + Under $150 = the best overall drivers for your budget.
2) Best Adjustable Driver Under $150: TaylorMade M1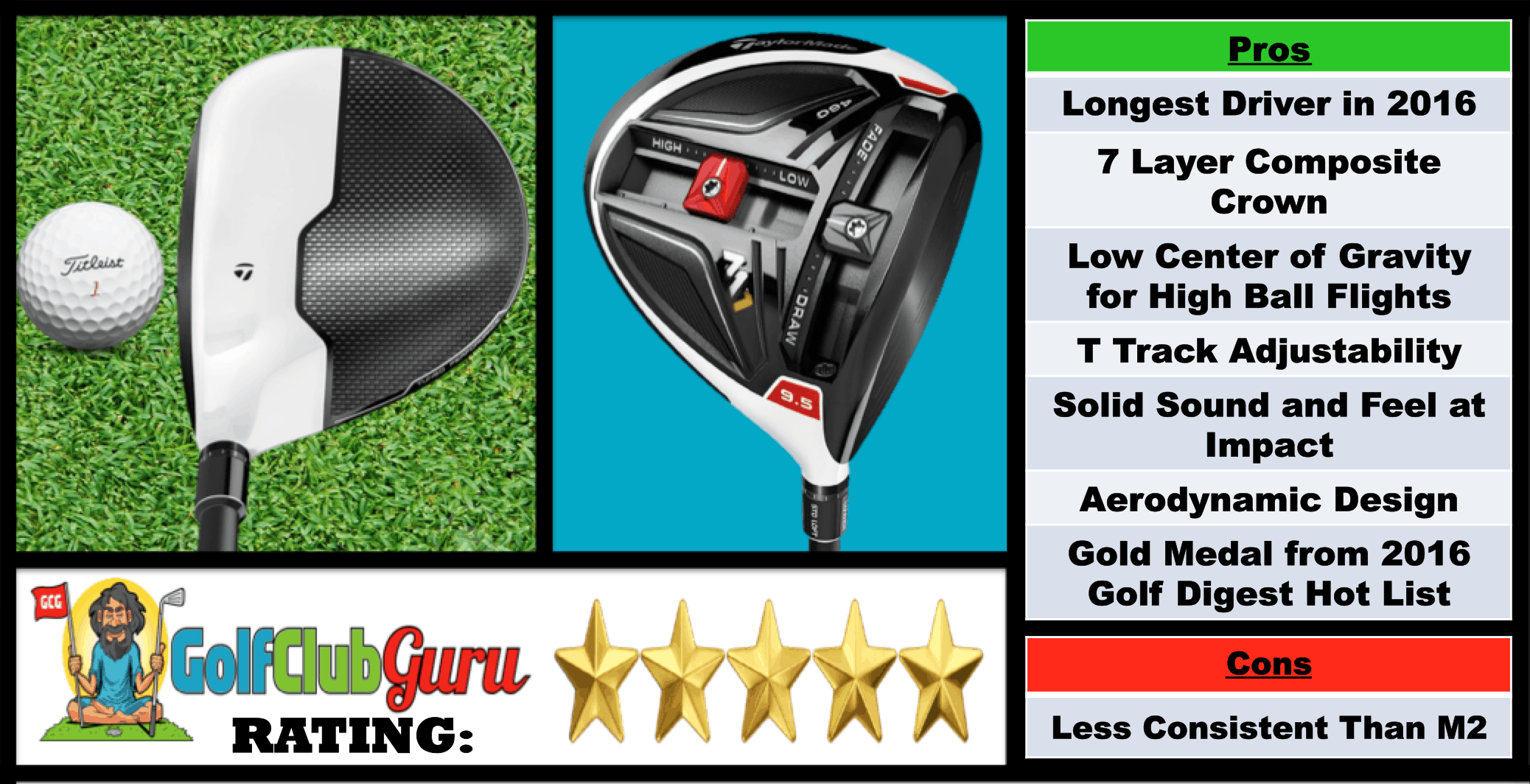 I feel a little bad for the TaylorMade M1. It was expected to be the best of the best for 2016, but it ended up falling a little short in performance when compared to its brother M2. Either way, the M1 is the longest driver of the year, and that says a lot! Considering the fact that everyone deep down wants to hit it further, the M1 will almost certainly allow you to do that. And if distance is the main factor when choosing a driver, by all means get it!
Also, if you are big on adjustability, this is the club to buy, no doubt about it. Its sliding T Track weight system and adjustable hosel result in it being the most adjustable driver ever made. By moving the weight forward, back, left, and right, you can vary your ball flights pretty reliably. However, I do caution that you don't become fixated on making club adjustments too often, and instead get to the root of the problem if one occurs (AKA, fix that swing fault!).
3) Best Feeling Driver at Impact: Cobra King LTD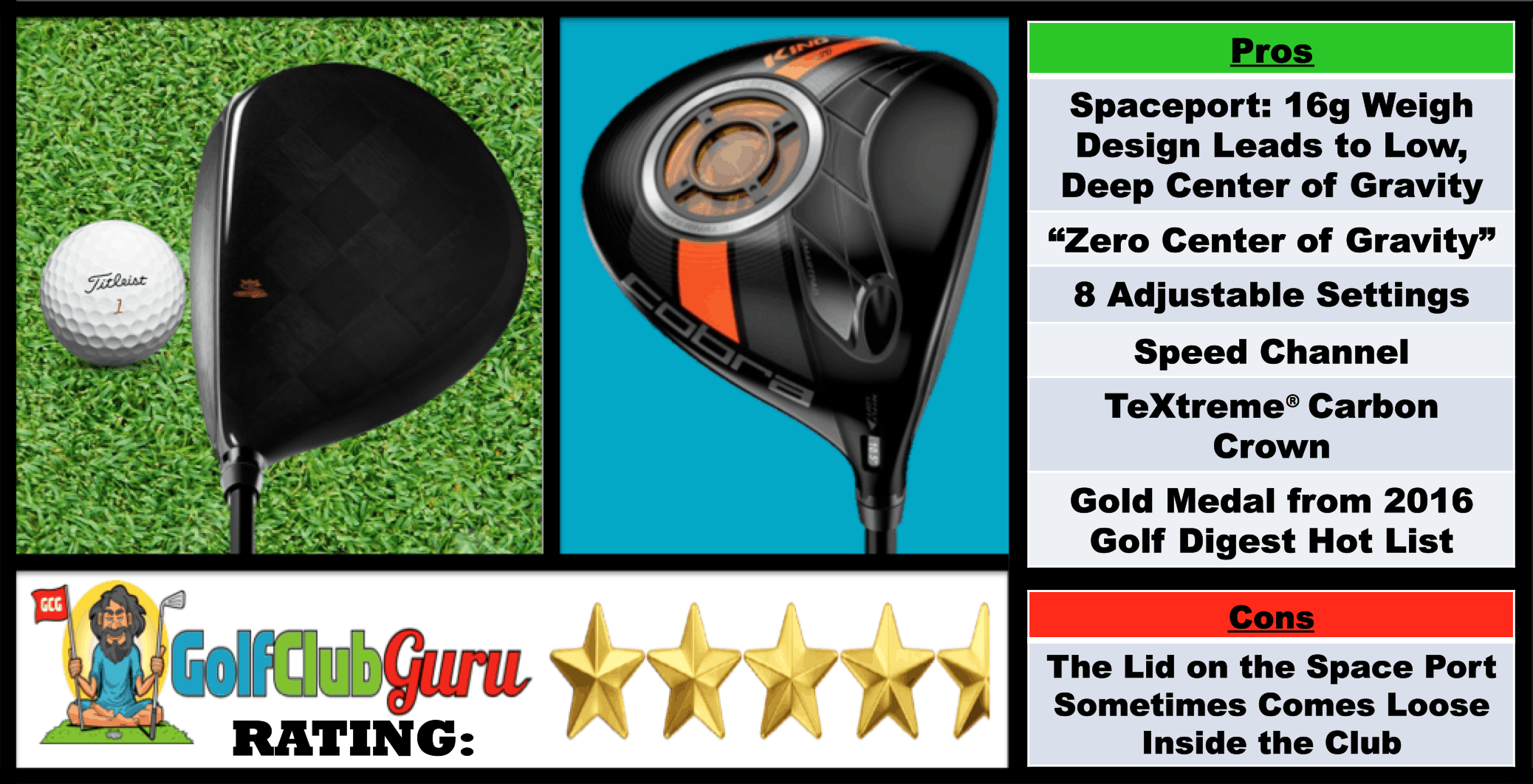 Outside of TaylorMade, Cobra's LTD driver made an intense run for being one of the best drivers of the year. Touted as the longest and straightest driver that Cobra has ever made, the test results and club reviews placed it BARELY behind the M Family.
The biggest innovation, and one that has never been seen until now, of this driver is the Spaceport. This is a 16 gram weight that results in an even lowest and deeper Center of Gravity and higher Moment of Inertia design. This combination is perfect for maximizing distance while keeping forgiveness high.
They call this deeper Center of Gravity "Zero Center of Gravity", which basically just means that the COG is strategically placed to increase launch and decrease spin.
Another benefit of this club is the ease of fitting yourself. Using Cobra's MyFly loft technology, you can easily choose the best of 8 loft and face angle settings, including both draw and neutral settings for increased distance off the tee.
4) Most Aerodynamic Driver: Ping G LS Tec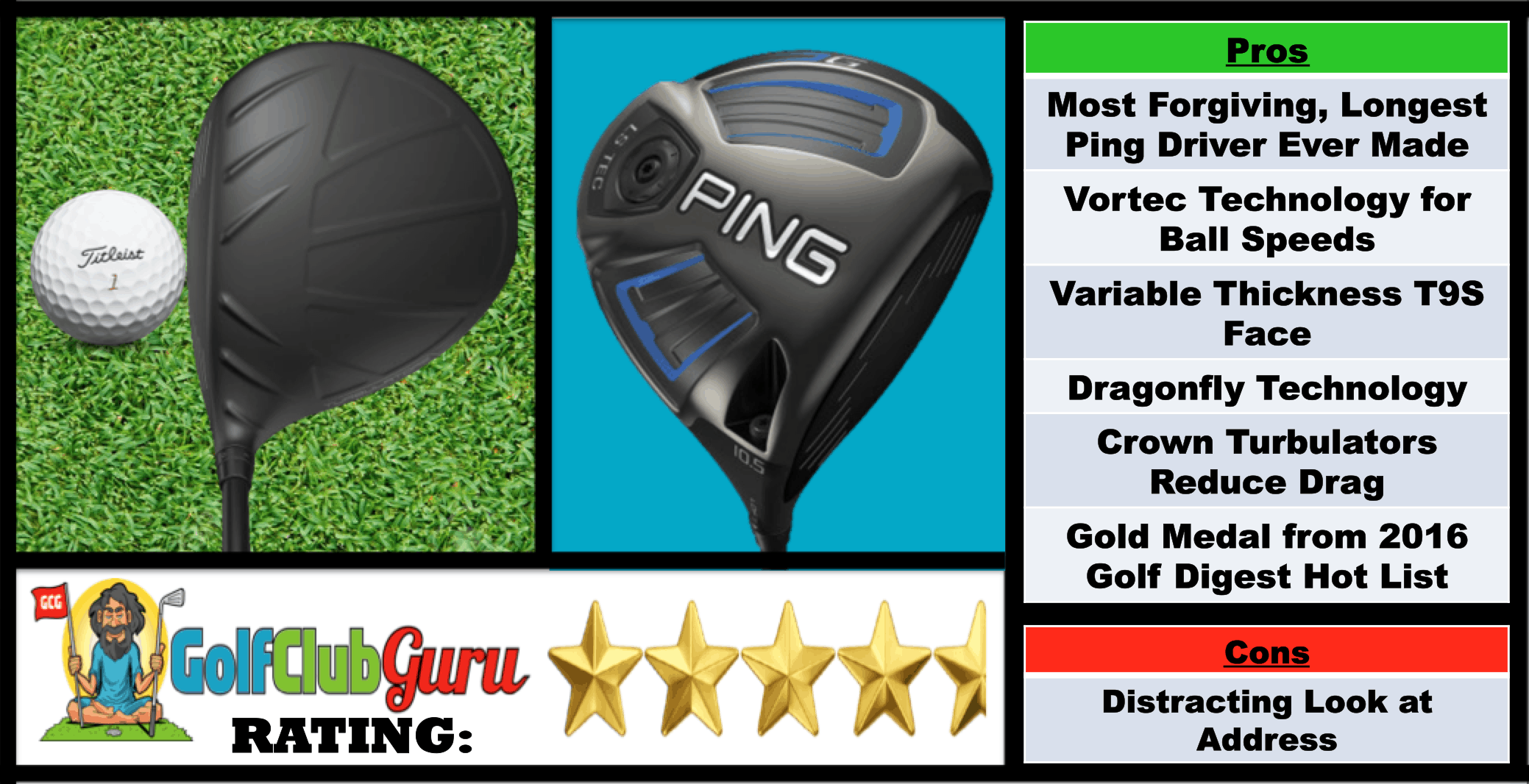 Just like the Cobra LTD was Cobra's longest and straightest driver ever, the Ping G LS Tec is Ping's longest and most forgiving driver ever release.
The design of the Ping G LS Tec is very interesting, and has never been replicated before. They use patented and engineered Dragonfly Technology to save weight on the driver, allowing it to be swung faster.
It's also extremely aerodynamic, as the Vortec Technology decreases turbulence during the swing for increased clubhead speeds for longer tee shots. Crown turbulators make it that much more aerodynamic, as they reduce drag by nearly 40% through impact.
I think the most important improvement they made to this driver was moving the center of gravity lower and deeper than they had ever done before. The results of this is higher, longer ball flights than earlier models.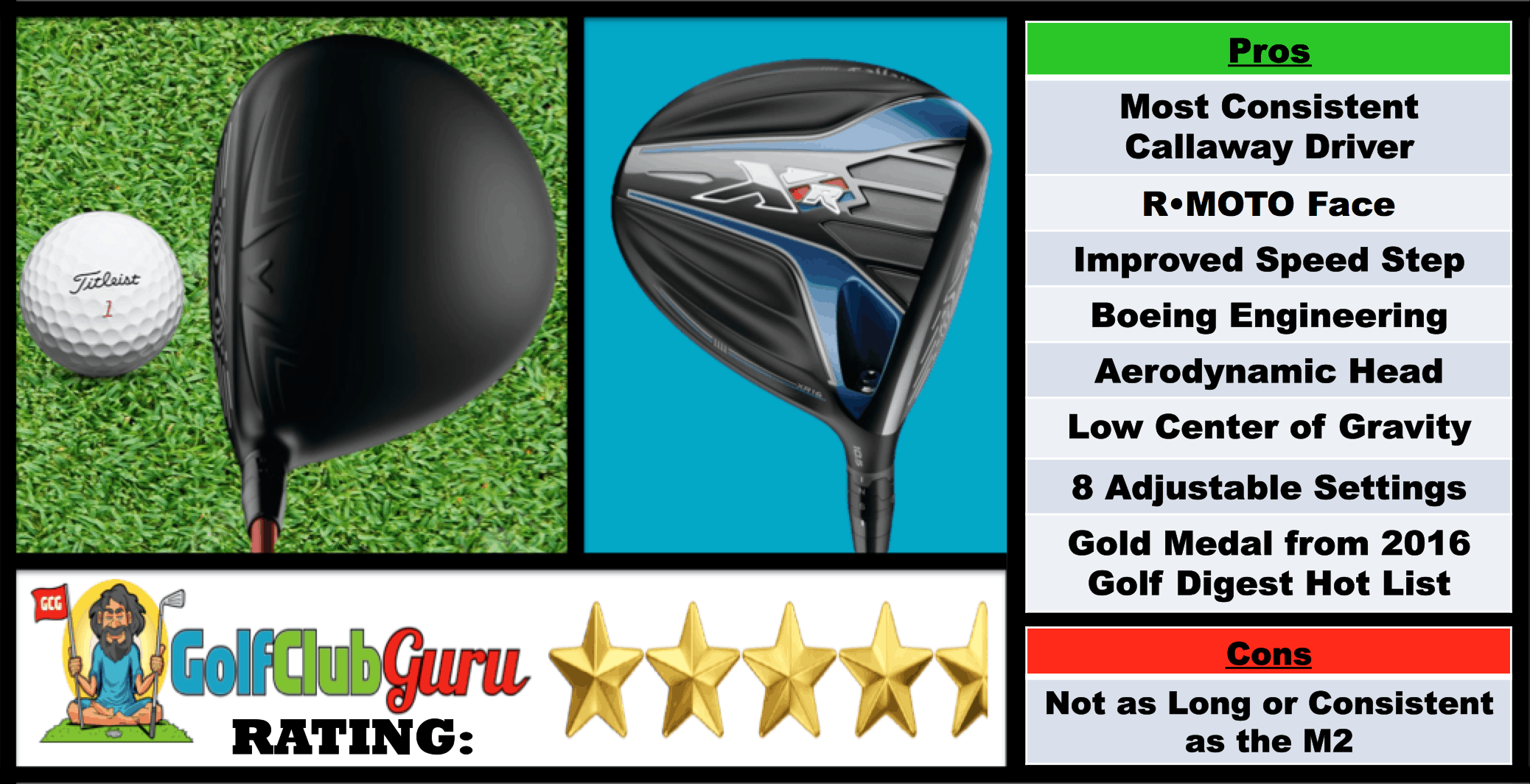 Although the Callaway XR16 Driver isn't necessarily the "BEST" at anything specific, it is "REALLY GOOD" at everything. It's got exceptional distance, great reviews from all skill levels of golfers, a lot of new technology and engineering built into the design, and pretty good consistency as well. Just wait for the Great Big Bertha to be released, and I'm sure Callaway will take one of the top spots in the 2017 list of best golf drivers.
Have any comments or concerns about this list? Would you like to debate why one driver wasn't on there, or maybe why one was?
Leave a comment below; let's start debating!
Save