There are TONS of different golf balls out there in 2020. Each year, another ball comes on the market, along with a new marketing scheme to convince you to shell out $30/dozen.
We like to be upfront here, though. The best golf ball for you will match your budget and your skill level/handicap.
If you are on a tight budget, not willing to spend a lot of money on on golf balls (I feel you), that is going to limit your options.
If you are a low handicap golfer that requires spin and feel around the greens, that will limit your options as well.
I'm going to split this article up into 4 different categories, with different combinations of budget (low and high) and skill level (low and high handicap). If you want, check out my entire articles about the best VALUE golf balls on the market, or the longest golf balls, or maybe even the softest golf balls on the market (for more spin around the greens).
Also included below are the best golf balls for absolute beginners and the best golf balls for girls & women!
Best Golf Ball for a Low Handicap Golfer
This is probably expected, and for good reason. The Titleist Pro V1x golf ball is the cream of the crop when it comes to golf balls. It provides the best combination of distance, feel, spin, and durability.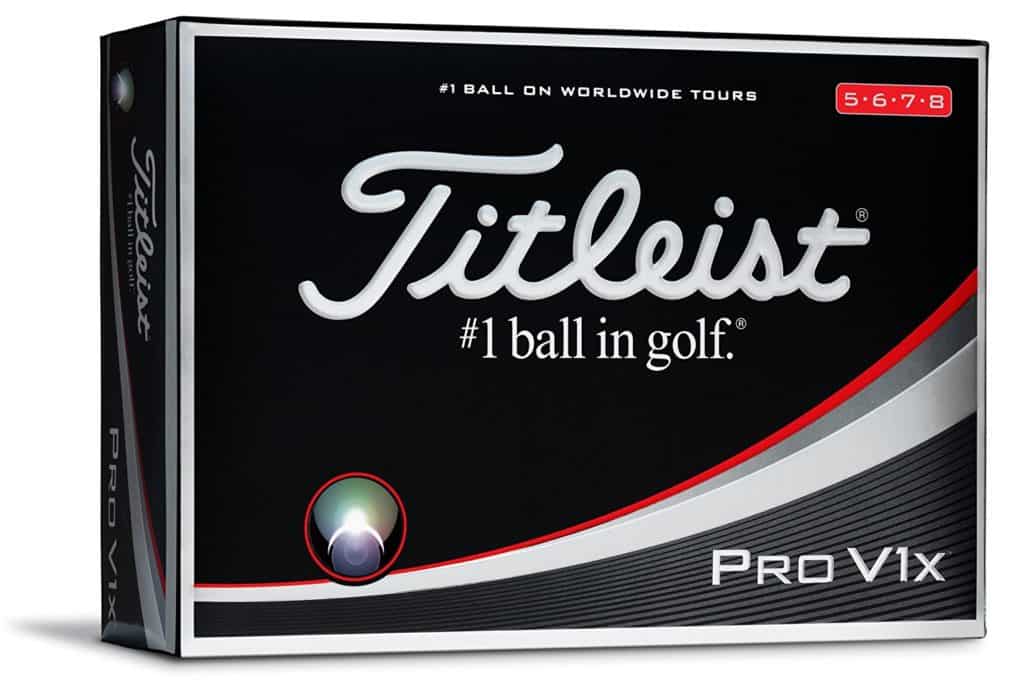 There's a reason that it is the most played ball on tour, and that doesn't account for the many pros that have to play their sponsor's ball due to their contracts.
If you are serious about your game, and you are not held back by a tight budget, you might as well shell out the money and get the Pro V1x or Pro V1 (if you would rather have the extra spin around the greens).
The main benefits of the Pro V1x:
trust that the ball will react the way you want if you hit it correctly
great feel around the greens (easy to stop the ball quickly)
exceptional distance off the tee
Best
Value

Golf Ball for Low Handicap Golfers

If you are looking for a low budget ball that will perform similarly to the Pro V1x, I would recommend trying out the Callaway SuperSoft golf balls.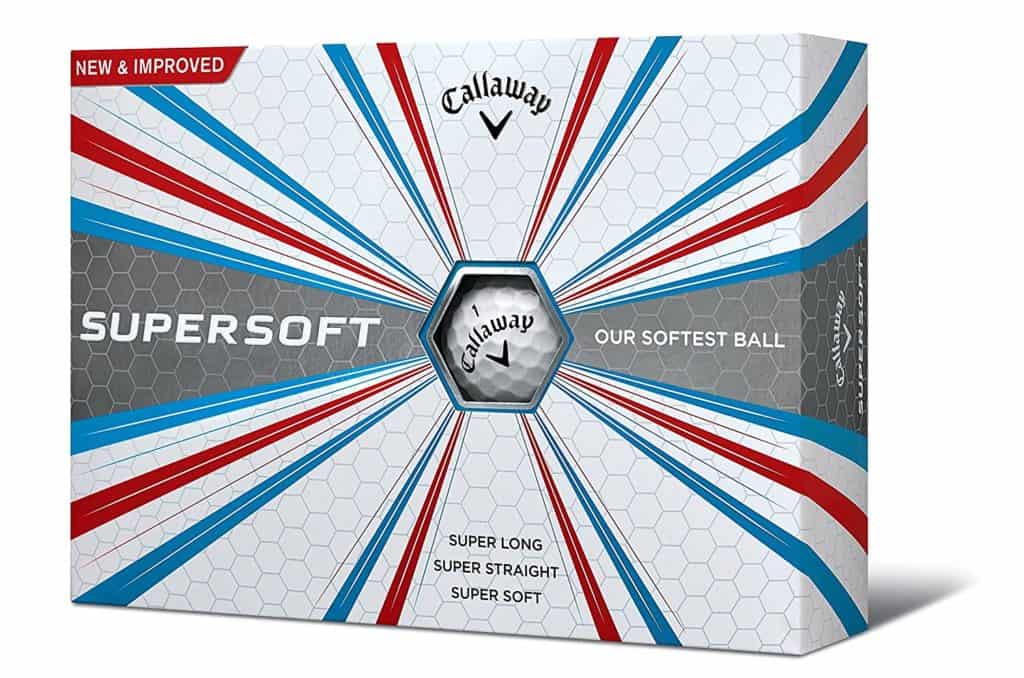 It is very similar to the Callaway Hex Chrome model from a few years back, but is surprisingly a little cheaper.
The distance of this golf ball is pretty incredible for the price. It will fly high and long. Around the greens, its similar to the Pro V1x and Pro V1, but it will spin a little less and provide a little less feel on and around the greens.
Considering the huge price difference between the two, the small differences in results will be far outweighed by the savings in your wallet. The Callaway SuperSoft is a great alternative to the Pro V1x's.
Extra Budget Option: Another great alternative to the Pro V1x is the Srixon Soft Feel. For under $20, you can purchase a dozen balls that will react very similarly to the top ball on the market.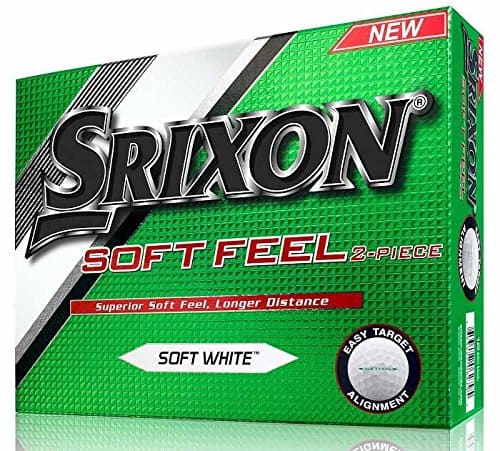 It feels great on the long game, and similarly for the short game. The one downside would be a lack of durability. After a couple well struck wedge shots, it might show a little more wear than a Pro V1x.
Hitting a well struct shot with this ball is a great feeling though, as it will stop quickly on the greens and you can easily spin balls back if the greens are reactive/fast.
Best Golf Ball for High Handicap Golfers
If money is not too much of a problem, and you want the best golf ball for a slightly less skilled golfer, I would recommend the Titleist Velocity golf ball in 2020. It is a golf ball that is a decent bit harder than a Pro V1x, meaning it will typically fly further and spin less on all shots.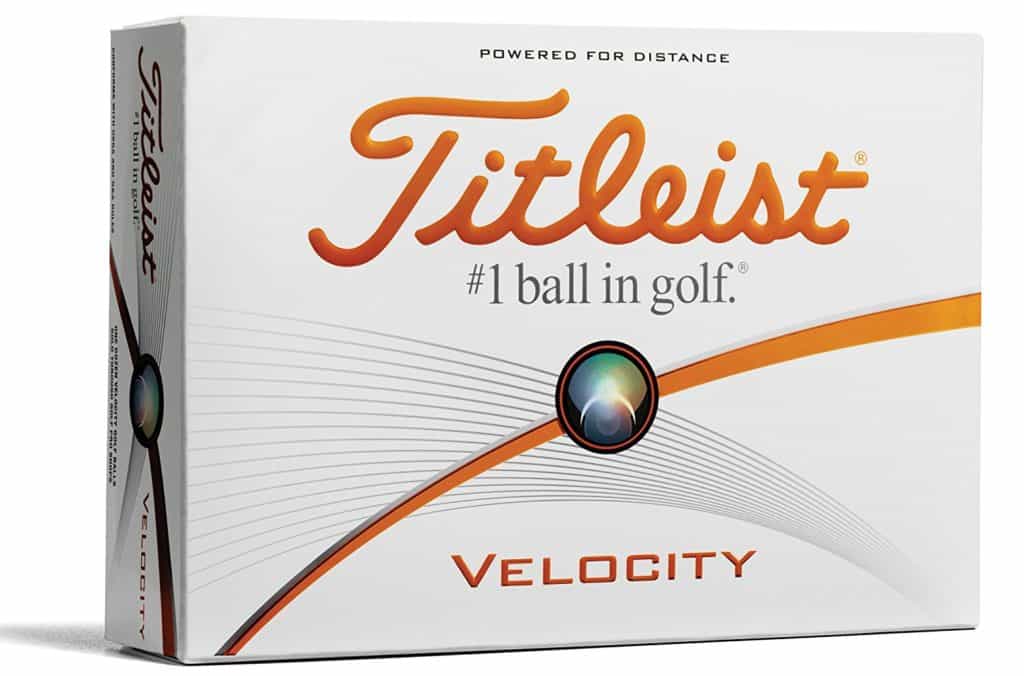 The most important difference, the one that truly matters to you, is that this golf ball will spin less on all golf shots. So, for example, if you hit a slice or a hook, the Titleist Velocity golf ball will slice/hook less than a Pro V1 will. The less spin, in your case, is actually a benefit.
A higher skilled golfer could use the increased spin as a benefit around the greens on tricky shots, but they can control the spin on their drives and irons better than you would be able to.
Best
Value

Golf Ball for a High Handicap Golfer

If you are a high handicap golfer but don't have a lot of money to spend on your golf game, I would recommend the TaylorMade Distance Plus Golf Balls.
Similar to the Titleist Velocity golf balls mentioned above, they are much harder than a more expensive ball targeted towards better players.
The TaylorMade Distance Plus balls won't spin as much off the tee and to the green. Around the green, you will be giving up some spin, but that is not a huge downside for a high handicap golfer, who would rather hit the ball long and straight off the tee.
Best Golf Ball for Absolute Beginner: Anything!
If you are brand new to the game in 2020, it does not matter at all what golf ball you play with. When I first started, I played with range balls (sorry for taking some, Callahan Golf Links!), pink girly balls, no brand balls.
Literally anything I found, I played. And it was great! It didn't matter. I wouldn't have noticed the difference between a beat up range ball and a brand new Titleist Pro V1x. They all felt and reacted the same!
If you want something brand new, I would go with the Wilson Ultra 500 golf balls, because it comes with 15 and they are very cheap, coming out to a little more than 50 cents per ball.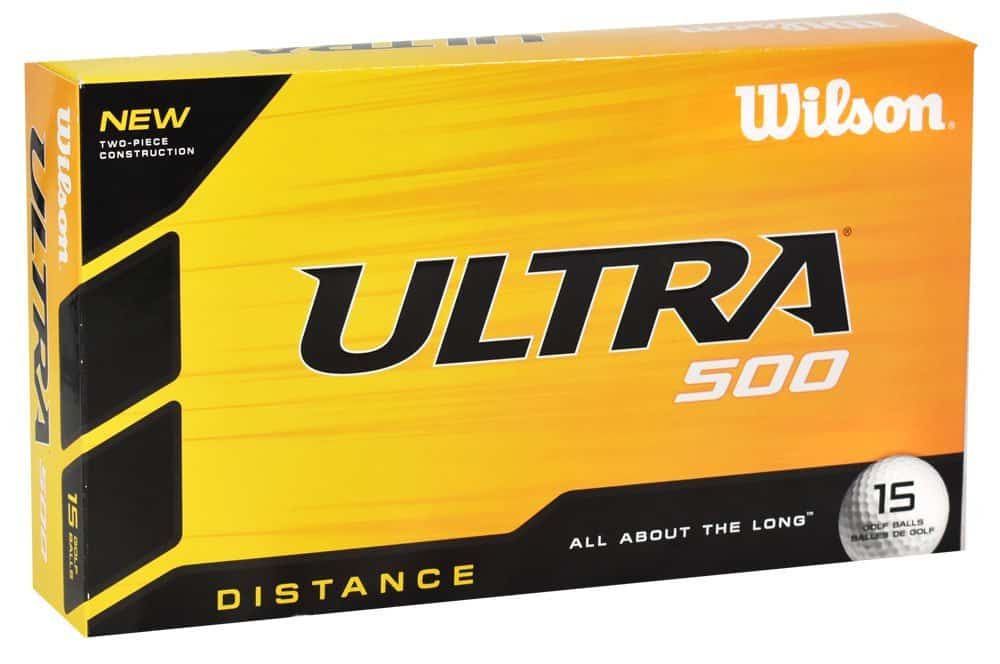 If you just want a lot of used golf balls (which is what I would do), I would get a huge lot of 50 or 100 golf balls by Callaway or Nike. This will last you a long time, and it won't hurt too bad to lose a golf ball in the water when they are costing you less than 50 cents each time.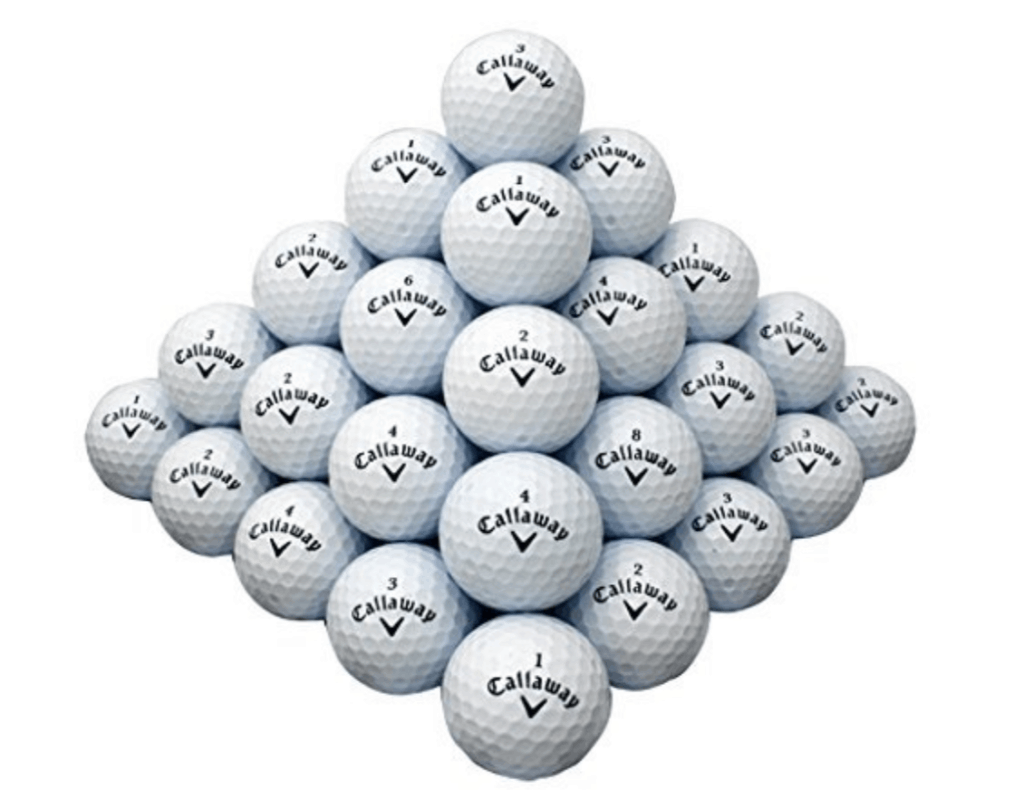 Best Golf Ball for Girls & Women
Golf balls for women aren't that different from golf balls meant for men. They will perform better with slightly slower club head speeds than men's. Besides that, they will perform nearly the same.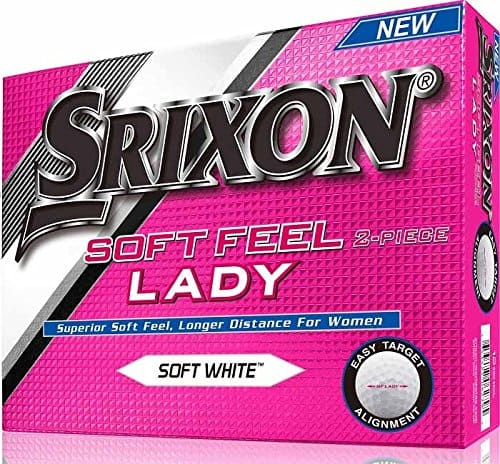 If you are looking for a low priced golf ball that will still get the job done, look no further than the Srixon Soft Feel Women's golf ball. It will provide decent distance, durability, and feel around the greens.
Bridgestone has really stepped it's game up with their golf balls in the past three or four years. Their lady precept model continues to get great reviews amongst women golfers as the best value golf ball model for females.
If you are looking for the best women's golf balls, regardless of price, I would go with the Callaway SuperSoft golf ball. It is very low compression ball, allowing women to hit the ball much longer than they would compared to other golf balls.
The Best Golf Ball for a Senior
If you are shopping for the best golf ball for a senior, I would recommend the following the guidelines above set out for high handicappers or low handicappers. If you are not sure, I would suggest the Titleist Velocity, as it is meant to fly far, something that seniors often struggle with.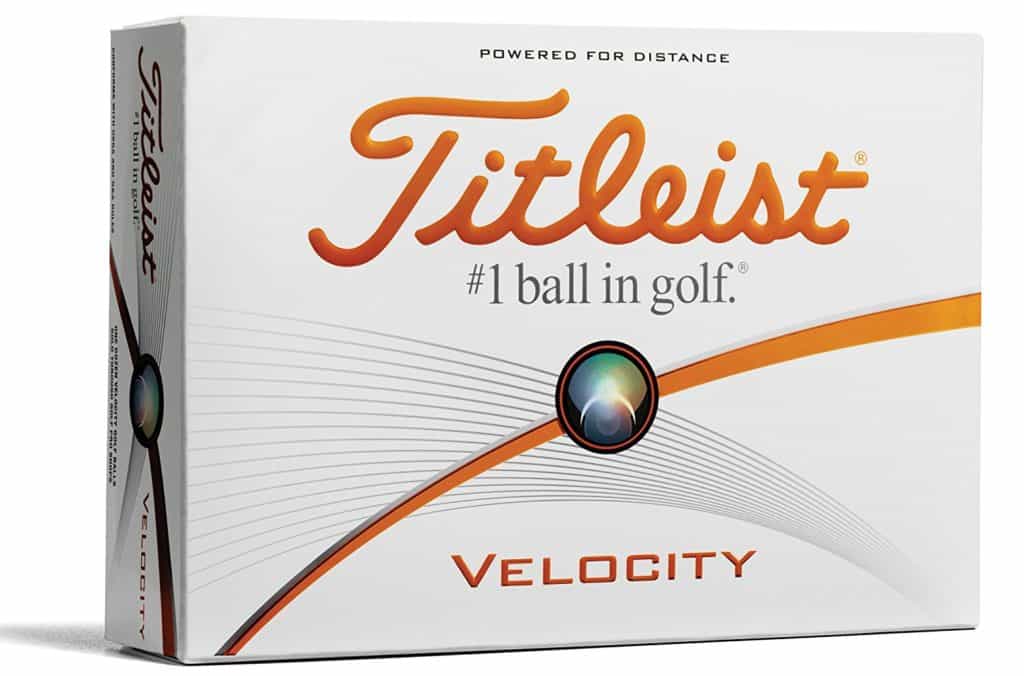 The Best Golf Ball for Kids
If your child is learning how to play golf, I would recommend following the guidelines for an absolute beginner above (buy any large lot of golf balls that will last a while)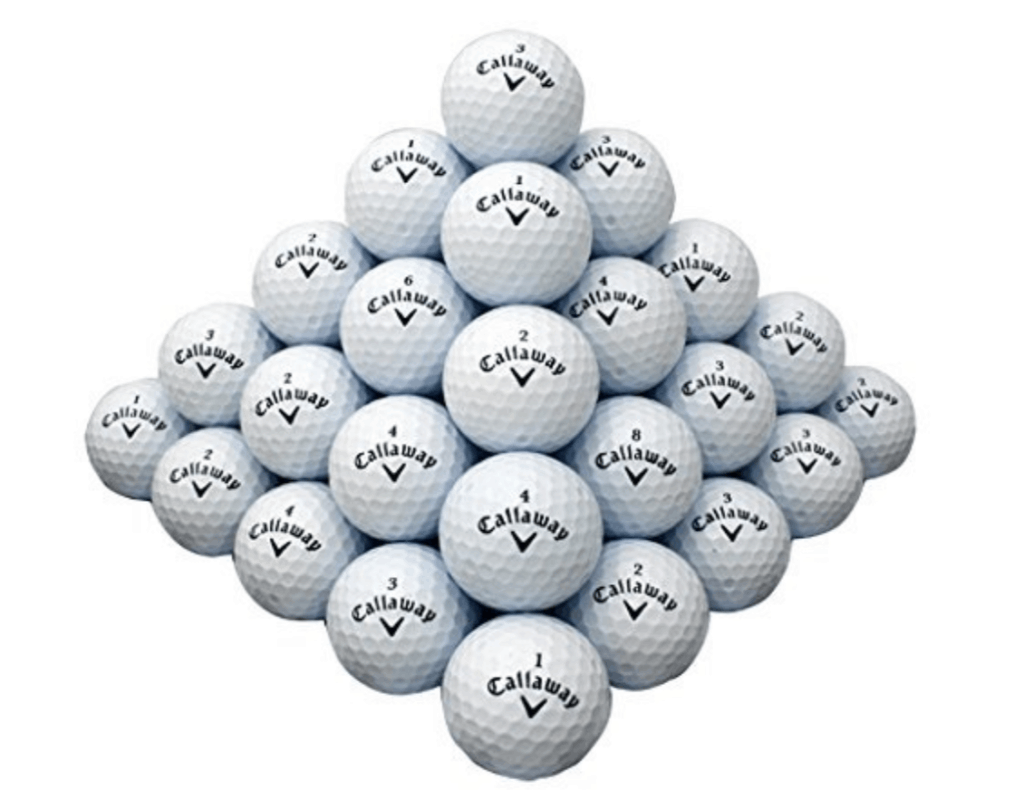 ——
Have any questions? Please leave a comment below. I would love to hear from you!