If you are like me, you like having a lot of options to pick from when buying a gift. If you are also like me, you don't like spending too much money. If you are the same way, hopefully this article will help you out!
I've always had a passion for saving money (and golf), so I've gone through and picked out 50 of the best golf gifts under $50 that any golfer would love! If you are looking for potentially more expensive gifts, check out my articles on the best golf bags and the best golf shoes for other great golf gift ideas.
I will be splitting the article up into many different sections, so hopefully you can narrow down the best gift for your golfer. If you still are not sure what the best gift would be for someone, please just let me know who you are getting a gift for and I would love to help you out in the comment section below. At the time of writing, no one has ever left me a comment on an article, I am getting bored people!! 🙂
Alright, let's get right into it! Below are 50 options for golf gifts that won't cost you more than 50 dollars. Oh, and you may like this article even more: 25 golf related gift ideas under $25. I hope you enjoy!
The Best Golf Gifts for Those That Love Practicing at Home
The great thing about golf if that you never stop thinking about it. If you have ever caught your gift recipient swinging the TV remote like a golf club, or caught them practicing their golf swing in thin air, you might want to consider getting them a gift for them to use at the house to improve their game.
If you think your gift recipient is already too good at putting, you are wrong. Everyone could use a little more practice, but finding time to get out to the practice green can be difficult. That's where a nice putting mat comes in!
There are some cheaper mats out there (think $20ish), but they are cheaper quality and don't have actual holes in them like this one does.
I personally owned this Grassroots one for years, and putted on it nearly everyday. My roommates and I had many putting competitions and games of "HORSE" played on this mat. Overall, I probably put 100+ hours using the mat, and it stayed in great condition until our apartment was set on fire and the water from the sprinklers ruined it. That's another story though!
By the way, no, I have not bought all of these gifts personally. I will tell you exactly which ones I have though. The rest are just gifts that I would want or I know that others would want.
A chipping target for the yard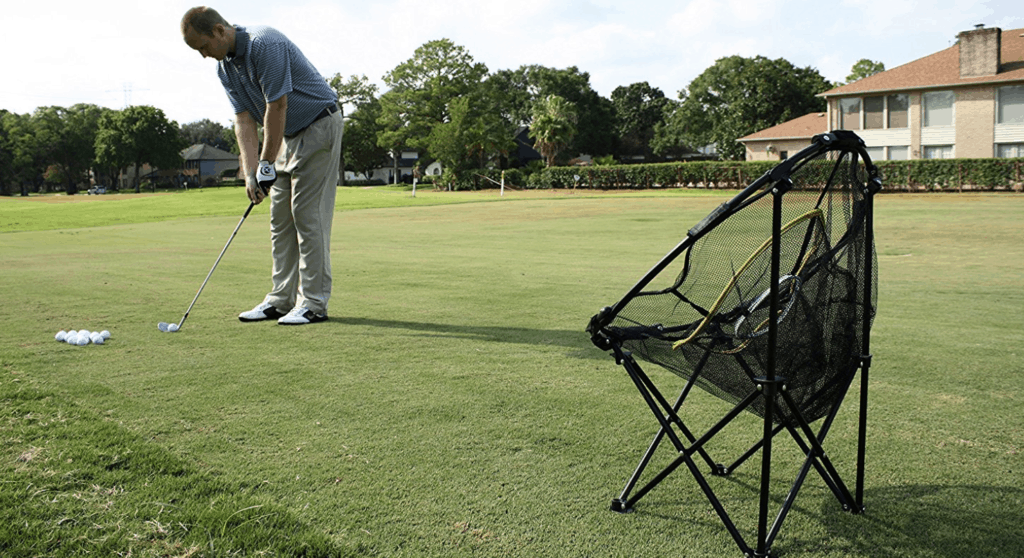 Yet again, I actually still own this chipping target. While in high school, I would chip from the front patio to this target 10-20 yards away for hours. My short game was incredible at one time…. too bad I couldn't hit any greens!
A hitting mat to practice full shots or chip shots 
If you think your gift recipient might want to hit full shots at home, they will definitely need a good turf practice mat to hit from. Some have fairway and rough type felts. Some are also very large, so that you can stand and hit while standing on it. The cheaper ones are just 1-2 feet long and wide, which is plenty in my opinion.
SKLZ Impact Golf Balls for Hitting Full Shots in the Yard

Some people prefer hitting golf balls into nets. Others, however, would rather use a golf ball that they can hit but that won't travel too far. This is where the SKLZ Impact balls come into play. You can hit them as hard as you want. Unlike the whiffle balls you often see, they won't break or put dents in them easily. As long as you have a decent bit of room and a good mat or patch of grass, you should be good to hit away without the worry of breaking a window.
Golf Ball Shag Bag

For those that will be chipping and hitting shots in the yard or in a field, a shag bag will be your best friend. Instead of picking up each golf ball by hand and putting it in your pockets or in your shirt, this shag bag will easily pick them up and hold them for you.
You can them dump them all out, and do it all over again. Wow, golf practice seems really tedious when I put it that way.
Practice Net for Hitting Full Shots
There are not many hitting nets that you can buy for $50, and I wouldn't suggest getting any of them, But, hey, that is your choice. I am sure they will work just fine, but just know that I would encourage you to spend a little more and get one that will hold up and last for many years.
The ones you can buy for $50 or less will just be a basic frame and net. You will have to put stakes in the ground to make sure everything stays upright. Other nets that cost a little more will be able to stand on their own.
Best Golf Gifts for Avid Readers

There are some great golf books out there. I've listed my four personal favorite below and then one on my personal to-read list. Golf is a game of technique and mindset. Both of these are covered and discussed thoroughly throughout these books.
If you want to increase your knowledge on the game of golf, of if you want insight on some of the best golfers in history, these are a great place to start. For far under $50 each, they are potentially the best investment in your game!
Ben Hogan's Five Lessons: The Modern Fundamentals of Golf
Ben Hogan is undoubtedly one of the best minds the game of golf has ever seen. This is my favorite golf book that I have ever read. Yes, some people think that the info is a little outdated, but just getting some insight in Ben Hogan's brain was great to read. Besides a few points (mainly his thoughts on the grip), I agree with a lot of his writings and I think it is a must for a big golf fan.
My high school teammate gave me the CD's for Golf is Not a Game of Perfect, and I ended up listening to it many times on my way to tournaments and practices. His perception of the game is a breathe of fresh air in a world that is so focused on perfection. If you want to change your viewpoint on golf, I would highly suggest reading the book or listening to the audio version like I did.
Harvey Penick's Little Red Book
Full disclosure: I have not read this book but it is the first one on my to-read list. I've heard great reviews some some of my friends that love talking about golf books, and I'll probably end up reading it in the next month. It seems to have a vast amount of insights on every part of the golf game, with some cool history thrown in as well.
Who wouldn't want to read the biography of the best golfer of all time?? There are so many things that I learned about Tiger that I will never forget from this book. For example, did you know that he considers himself to have a very addictive personality, and that he was at one time extremely obsessed with extreme military workouts? He credits this addictive personality for a lot of his success in golf.
The Keys to the Effortless Golf Swing
Everyone wants an effortless golf swing. There are many things that you will need to focus on when practicing to develop an effortless, powerful swing. This book offers great advice, but I think most of the information could be found online for free. However, for everything to be laid out so clearly and all in one place, I'd say this book is definitely worth it for those that love tinkering with their golf swing.
The Best Golf Gifts for Kids
Kid golfers can be hard to come by, let along shop for! If you are blessed enough to have a kid golfer to shop for, consider a couple of the options below.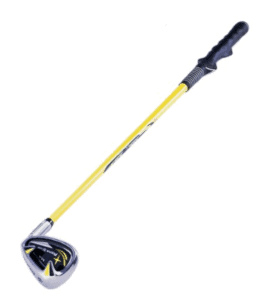 Developing a good golf grip is something that is not talked about enough in my opinion. This club will ensure that their first few golf experiences start off on a strong note with the most important fundamental of the game.
There are two age ranges: age 5-7 and 8-10. Don't get too caught up in the age ranges though. If you child is a little shorter, the 5-7 age will do just fine. Plus, if they are a little shorter, they will grow into it. The 8-10 age range club is the same club, with just a little longer shaft for a taller junior. This club will be very beneficial if they are new to golf, as it can be used for many years to make sure the grip stays correct throughout a child's development.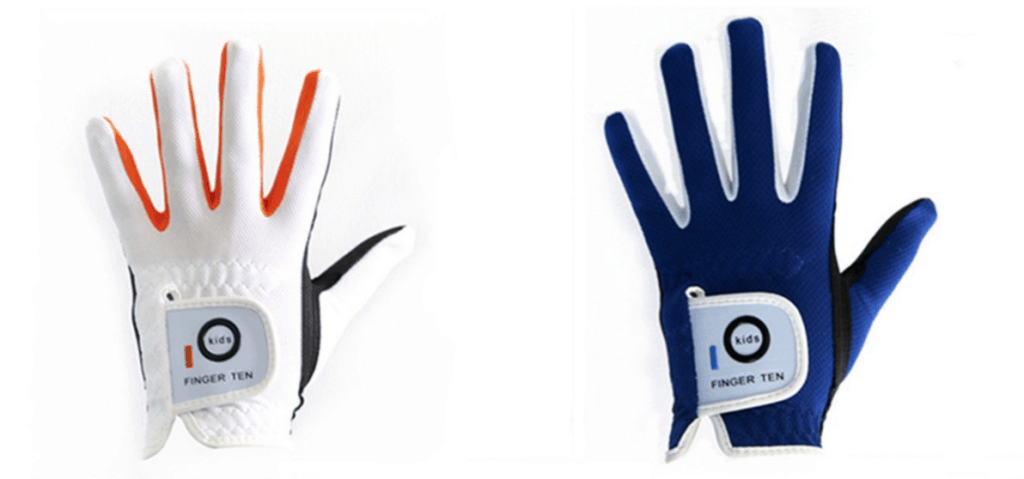 Yes, kids need golf gloves too! There are many kids golf glove brands, but they are for the most part all the same. Most gloves will be outgrown before they are worn out. If the junior golfer doesn't play much, I'd get a Finger 10 glove. If they play a lot, I would spend a little more and get a Callaway or Under Armour glove, which will last a little longer.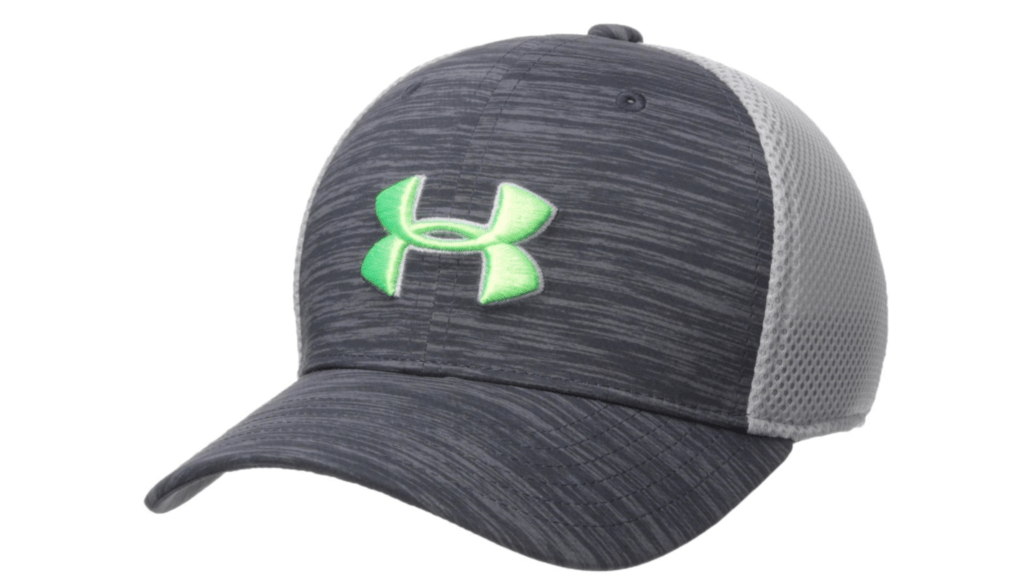 Golf hats are extremely popular. Under Armour specifically tends to be the most popular brand among kids at the academy that I teach at, and by a long shot! So, you probably can't go wrong there.
There is no need to sugar coat it. Kids are going to lose a lot of golf balls. They will hit them into woods, lakes, yards, other planets, out of bounds, etc. The great thing, though, is that any golf ball will be just fine for kids when they are learning the game. When I first started, I would take the range balls and play with them (Sorry Callahan Links, I owe you a few!).
My point is, don't spend too much. I would go for quantity over quality at this stage.

It's great to teach kids good golf etiquette from a young age. If they have a custom golf ball marker and divot tool kit, they will be more likely to use it around the greens!
The Best Golf Gifts for Women
Shopping for a female golfer doesn't have to be difficult. Most of the other gifts apply to women as well, but these listed below are specifically for females only!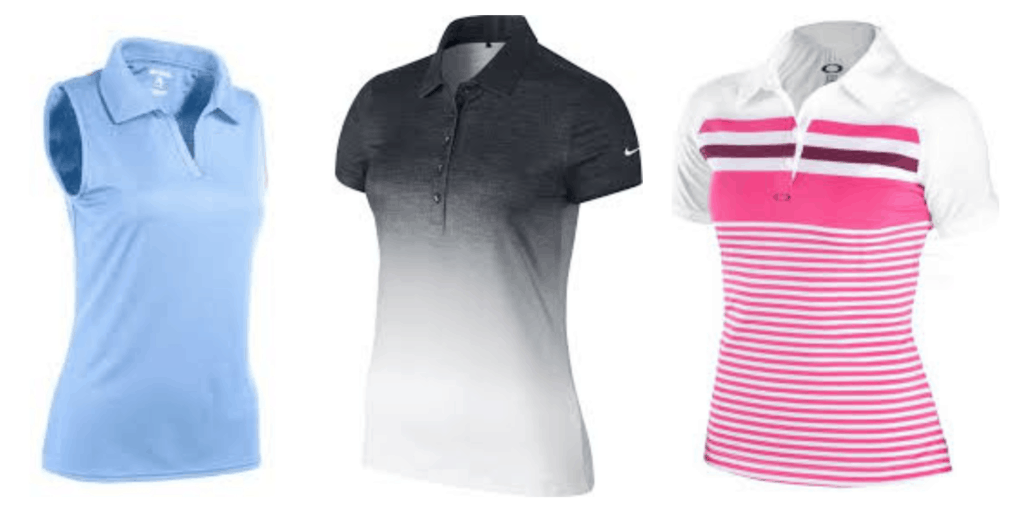 You can't go wrong with a nice Nike Golf Women's Polo. Available in many different colors and made with very durable materials, they are the most common among women golfers as far as I know (you guessed it, I'm not a female)
Callaway Pink SuperSoft Golf Balls (for Beginners to Intermediates)

If you are shopping for a female golfer, golf balls are a great gift! However, not all golf balls are perfect for all girls. You don't want to spend a crazy amount on golf balls for a beginner of intermediate player. The best value golf ball would be the Callaway SuperSoft ball. A dozen only costs around $25, and it is a great performing ball. So for $50, you can get two dozen!
Titleist Pro V1x Golf Balls (for Serious, Low Handicap Women)

If you are shopping for a women that competes and/or takes golf very seriously, I can just about guarnatee that they would love a dozen Titleist Pro V1x golf ball. It is by far the most used golf ball among serious golfers, and every golfer regardless of what ball they typically play will love them!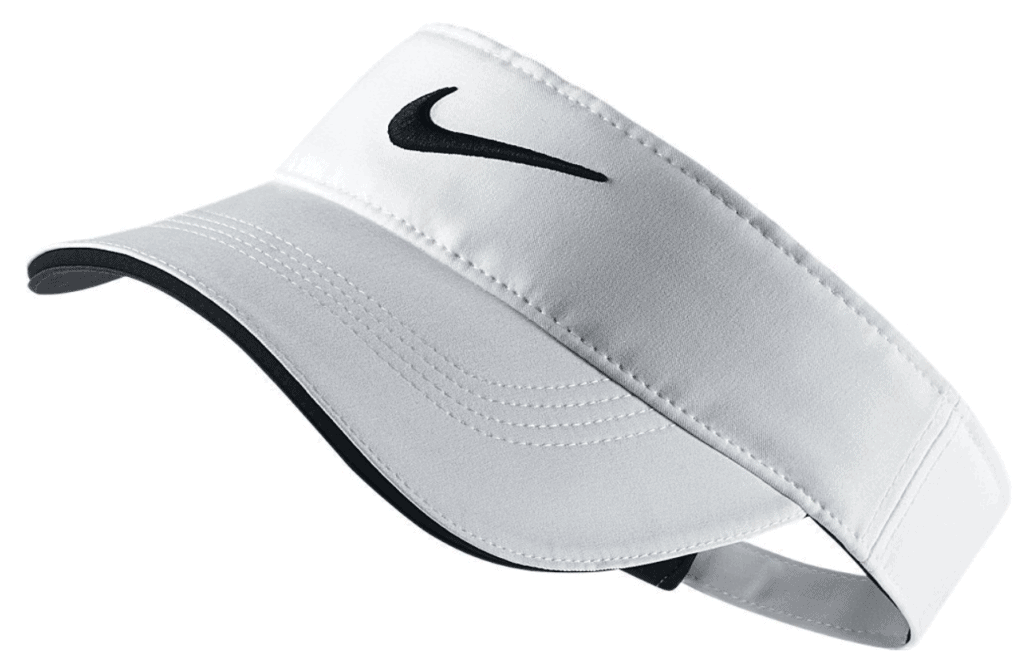 Golf visors are much more common among women than men. It is a great look in my opinion. You can't go wrong with a nice visor from Nike, Adidas, or Under Armour. The best priced one seems to be Adidas, but the best looking one in my opinion has to be the Nike one, as it is made with a more firm material.
"Putt Now, Wine Later" Ball Marker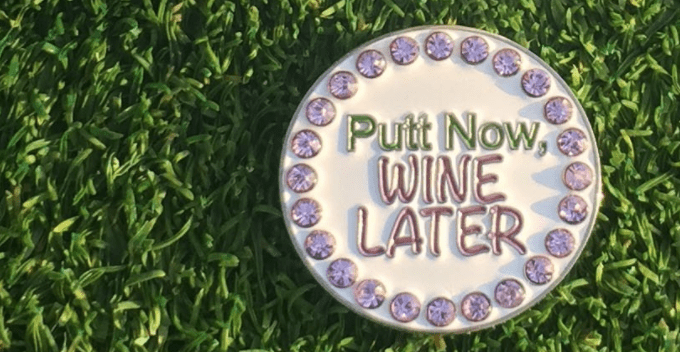 Ball markers are a necessity for golfers. You might as well have  a funny one that will make you smile on the putting green! There are many more funny ball markers that you can choose from, this one just happened to be my favorite.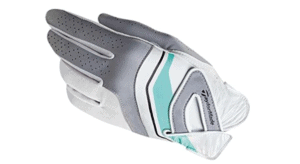 Another great gift for women golfers would be a pack of golf gloves. No one loves spending the money to buy them, and they last a long time, so they make a perfect gift! Plus, they will typically cost you under $25 for a pack. The best glove brand is Footjoy, but other great brands are Nike, Callaway, and Under Armour.
The Funniest Golf Gifts
We all know that funny guy that gets you joke gifts ever christmas. It's time to get them a funny gift of their own!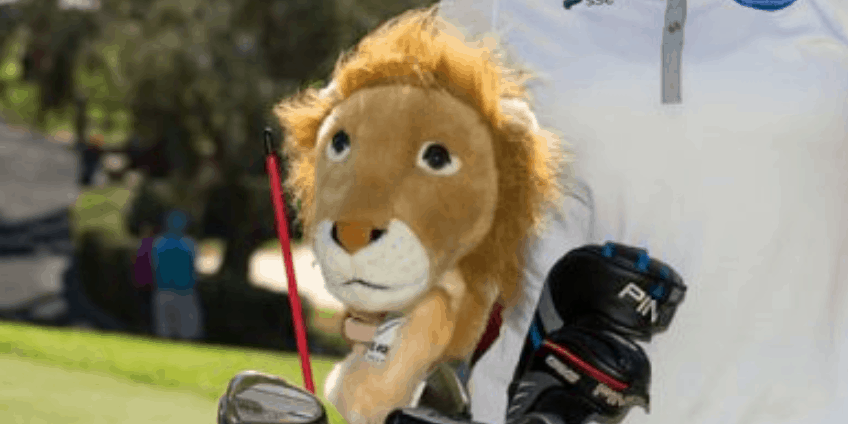 The number of funny driver head covers available is truly mind boggling. My personal favorites are funny animals or superheroes, but find something that you think your golfer will find funny. The brand Creative Covers does a great job, so I hope you will support them too.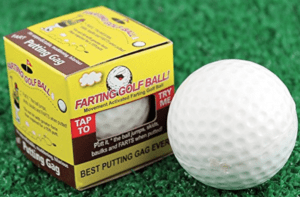 That's right. This golf ball farts anytime it is hit. The perfect golf gift for a prankster that will never see it coming. Just make sure they don't get a good chance to see the ball up close.
Surprise your gift recipient by giving this golf ball to them on the tee box, only for them to hit it and for the golf ball to explode at impact into dust. As long as they don't see the ball close up, they shouldn't be able to know it is a not a real ball!

If you have a funny idea for something to write on a golf ball, then a customized golf ball is the perfect gift. Some funny ideas:
"A free golf ball, compliments of ________"
"If found, please return to ________"
"Left, left, left, right left"
"If found, please hit better than the last guy"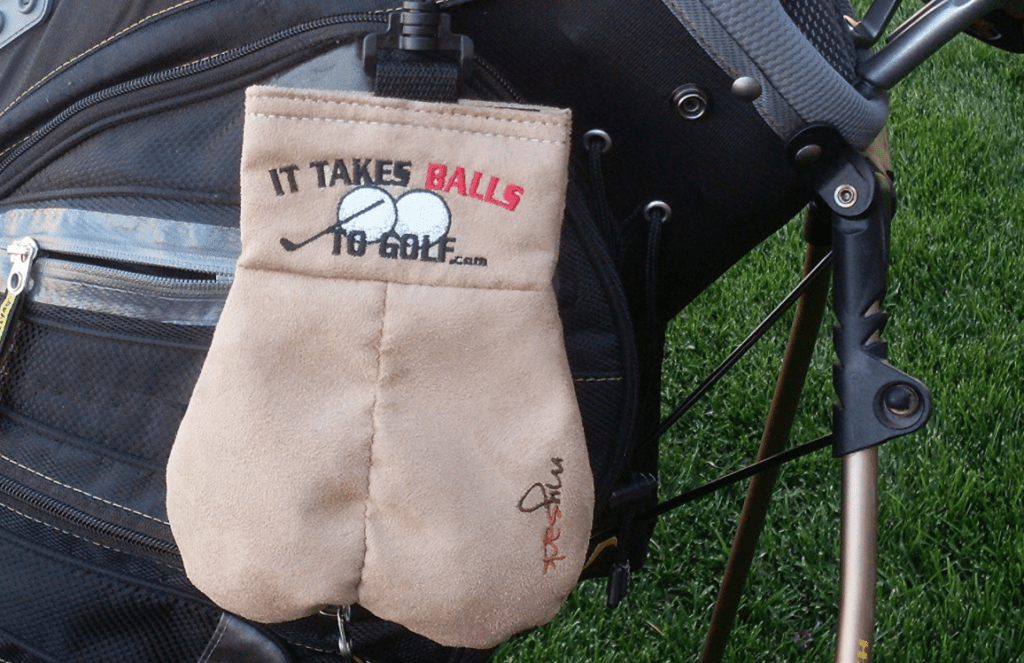 Everyone needs a sack to put their golf balls in. A Ball Sack, you might call it. Get your funny golfer this ball storage sack and everyone will have a good laugh!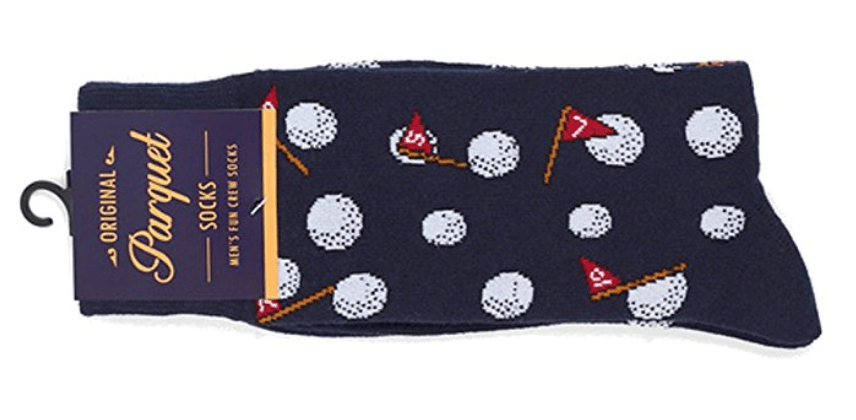 Maybe I'm weird, I don't know. But I personally love wearing novelty socks of all kids. They are a great talking point and everyone seem to love them. A good pair of novelty golf socks would be a great gift for any golfer, and they are far less than $50!
The Best Golf Gifts for New Golfers
If you are shopping for a new golfer, they are going to need a good stash of basic golf equipment and a good grip trainer to make sure they start off on a strong note.
Heck, why stop at 50?  If they are brand new at golf they will be losing lots of golf balls every round. Golf balls can get expensive, so a big lot of golf balls could be a great gift for someone just starting out. The 50 golf ball lots from Callaway and Nike are great picks, but don't get too bogged down by the companies. The brand won't matter too much when they are starting out.
Lot of Golf Tees and a Club Cleaning Brush 

Golf tees are obviously a necessity, so I would suggest a big one time purchase of them and not having to buy anymore for years to come. There are also some lots of tees that include a club cleaning brush, which is a huge plus. Might as well kill two bird(ies) with one stone.

Grip trainers are extremely useful for beginner golfers. It is a mold that fits your hand and clamps right on to any club you want to practice with. The most common fault with beginners when it comes to grip is one that is too "weak", which will cause the club face to be open and often leads to slicing. This device will ensure you have the proper grip and are one step closer to hitting solid golf shots.
The Best Golf Gifts for Serious Golfers
Getting a gift for a serious golfer can be difficult. You know that they are great golfers, so you don't want to buy a cheap gift that they will never use. Here's a list of things that any great golfer would love.

If you aren't too familiar, Titleist Pro V1x golf balls are the absolute cream of the crop golf ball among competitive golfers. It's a golf ball that will fly far but will spin around the greens. The perfect combination! By far the most common golf ball used on tour, you can't go wrong with these as a gift.
FootJoy is the best golf glove brand in golf, so a pack of FootJoy gloves will be sure to make any serious golfer smile. I would suggest a 2 or 3 pack, which should last a serious golfer a few months (hopefully). If you want to spend the full $50, you could get 5-6 gloves.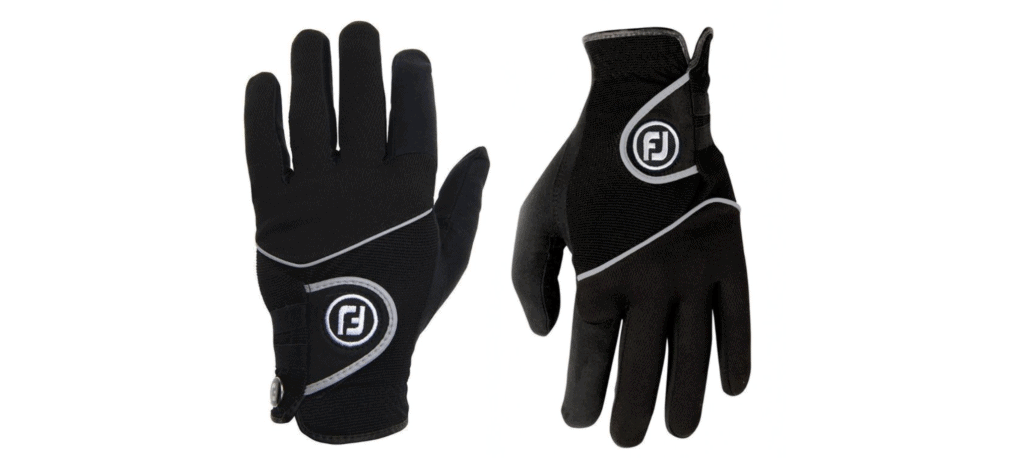 Most golfers see rain and instantly cancel their tee times. Serious golfers know that many tournaments have to be played in rain, and that practice is the only way to get good at playing in tough conditions.
When it rains, the hands get extremely slippery and it's hard to hold on to the club. These golf gloves will ensure the club doesn't fly out of your hands during your swing, leading to more confident ball striking in tough weather.
All tournament players will need a good scorecard holder for tournaments. Some of the more expensive ones are all leather, and the even more expensive ones can be customized. The great thing about them though is that if the gift recipient really likes it, he can use it for decades to come.

In cold weather, the hands are the first to go. And unfortunately, when you lose feeling in the hands, you lose feeling in your swing too. It just goes downhill from there. What I do in cold tournaments is use this Titleist Hand Warmer, put a Hot Hands Hand Warmer in it, and always have my hands in there when I am not hitting a shot. When I am about to hit a shot, I can just flip the strap around so that it is behind me and out of the way of my golf swing. This is a very underrated tool in cold golf weather.
The Best Golf Clothing / Accessories
Everyone needs a good amount of golf shirts, shorts, pants, belts, shoes, hats, etc. Some are a little overpriced in my opinion, but the options below are decently priced and are very well made.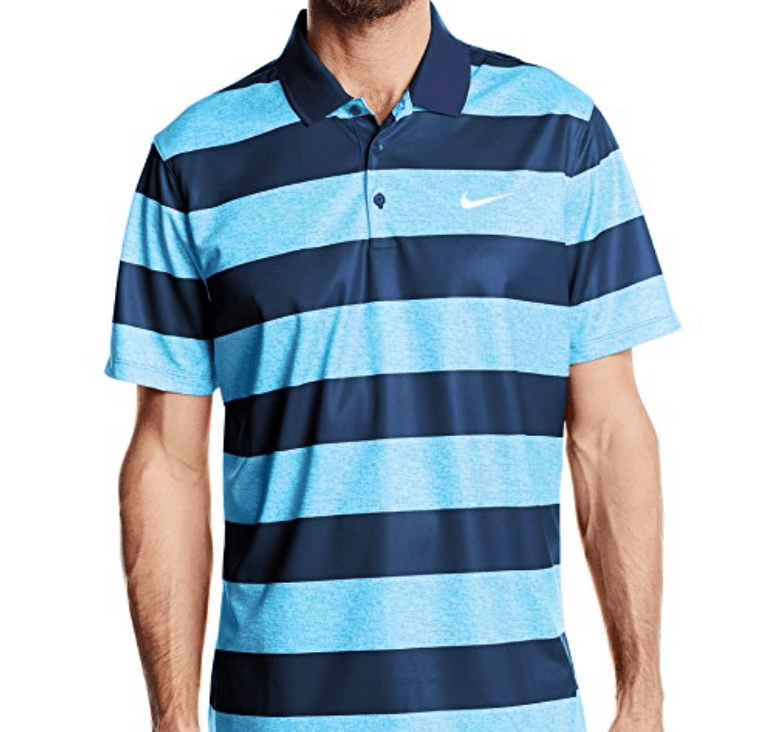 To start things off, a Nike Victory polo is a great shirt that won't cost too much and is available in many different colors and designs.
IZOD golf shorts are my favorite brand for the summer. Their shorts feel great and aren't too long like a lot of golf shorts that I've tried. If you are looking to get your golfer some clothing, you can't go wrong with this brand.
This three pack of golf belts are a great gift for golfers. One of these three colors should go with any outfit that they choose to wear.
Adidas Response Golf Shoes (Yes, Under $50)
Yes, you can buy brand name golf shoes for under $50. The only model that is consistently under $50 is the Adidas Response shoes. They have many different designs and colors available. I have had one pair in the past, and I was very pleased with my purchase. They were a little difficult to clean, as some dirt and sand can get in the fabric. Other than that, they held up really well.
Can't go wrong with a classic Nike golf hat! Other brands make solid hats as well, but I have always been a fan of the durable fabric in the Nike golf hats.
The Best Golf Gifts For Clean & Organized People
Golf Cleaning Brush with 2 Materials (Hard and Soft Scrub)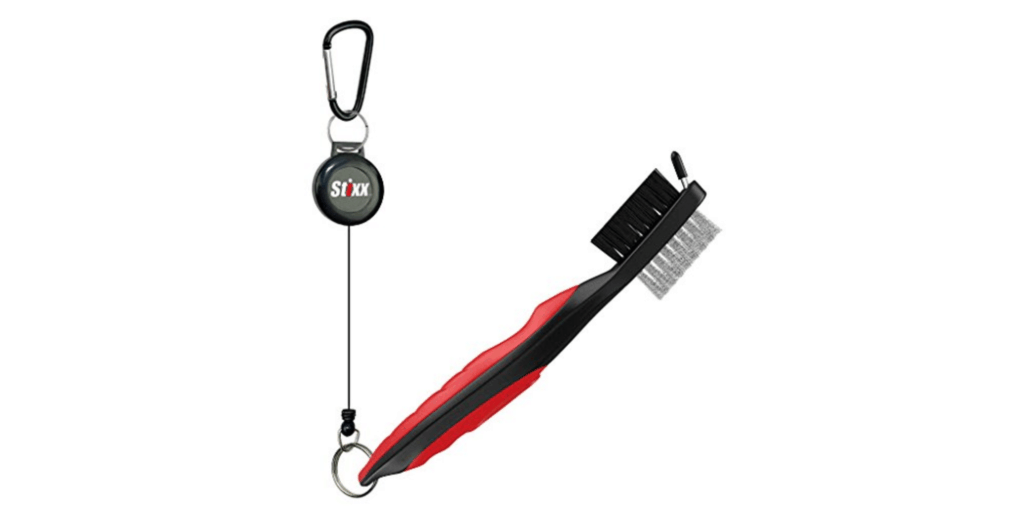 If you are shopping for someone that loves to keep things clean,  consider getting them a good golf brush for their clubs. It's actually very important that you get one with two different types of scrubs, a hard one to get rust and stuck on dirt off clubs and another to wash between the grooves after a good soak.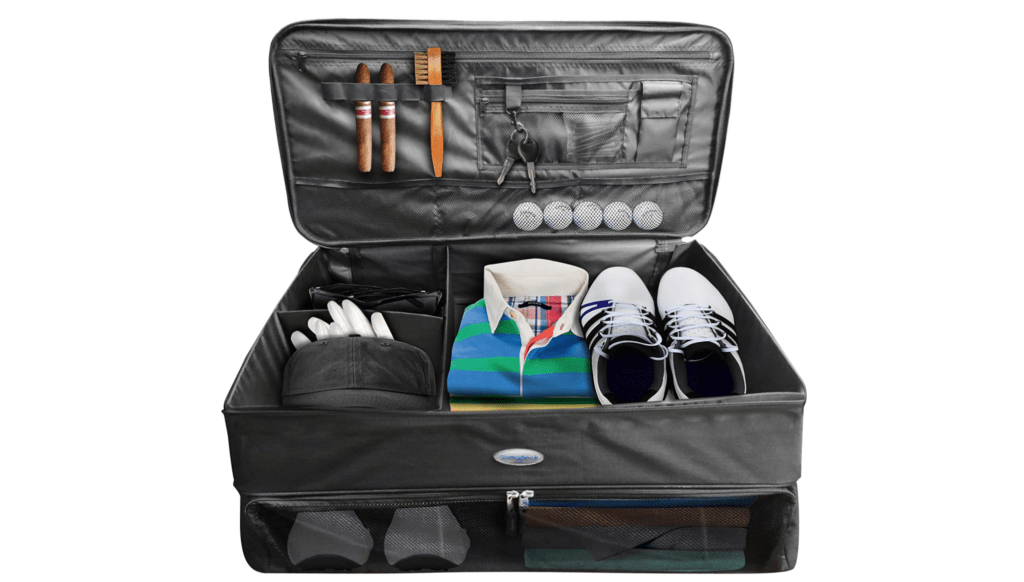 This trunk organizer is perfect for any golfer that keeps all of his golf equipment in his trunk. It can easily store multiple pairs of shoes, shirts, pants, grips, and other accessories that they might carry around.
Best Training Aids for Those That Love Working on Their Golf Swing
SKLZ Gold Flex for Better Tempo

This training aid is perfect for slowing down a golf swing and creating a smooth tempo. A good tempo can fix a lot of faults in a golf swing. Plus, you can make real golf swings with it so it is easy to transfer to the course. I would consider it the best golf training aid under $50.
Izzo Smooth Swing for a More Connected Swing
Many shoulders get completely disconnected from the arms in the golf swing. This can lead to a lot of inconsistency and wasted motion in the golf swing. To fix this, you need to make sure you keep your shoulder and your arms moving together.
A great way to do this is to keep a towel under your armpits during your swing. This can be difficult though, so I would recommend this tool which keep your elbows close together, causing them to not separate from your shoulders during the swing.
Swingyde Golf Tool for Better Wrist Hinge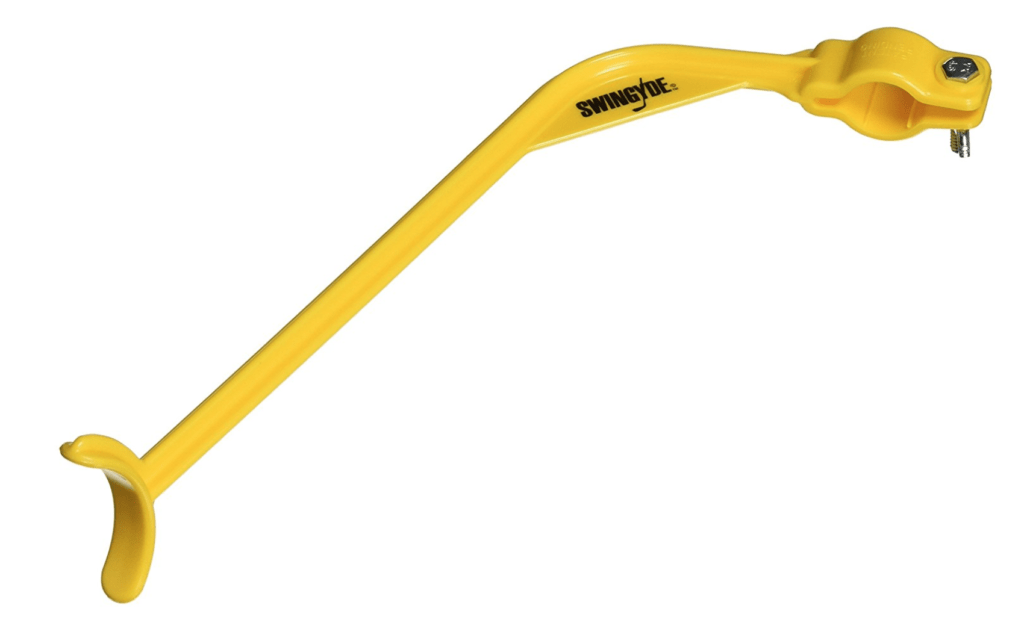 This was the first training aid that I ever bought, because I always struggled with getting the correct amount of wrist hinge. If you struggle with hinging the wrists correctly, this is the tool for you. I have always been a big fan of training aids that allows you to hit golf balls while using them, and the Swingyde does just that.
Best Golf Gifts for Sports Fans
Sports fans love showing their support for their teams. If you are buying a gift for a big sports fan, I would recommend getting them something that will show off their favorite team. The items listed below are all of NCAA college teams, but everything is also available for the NFL, NBA, MLB, NHL, and more!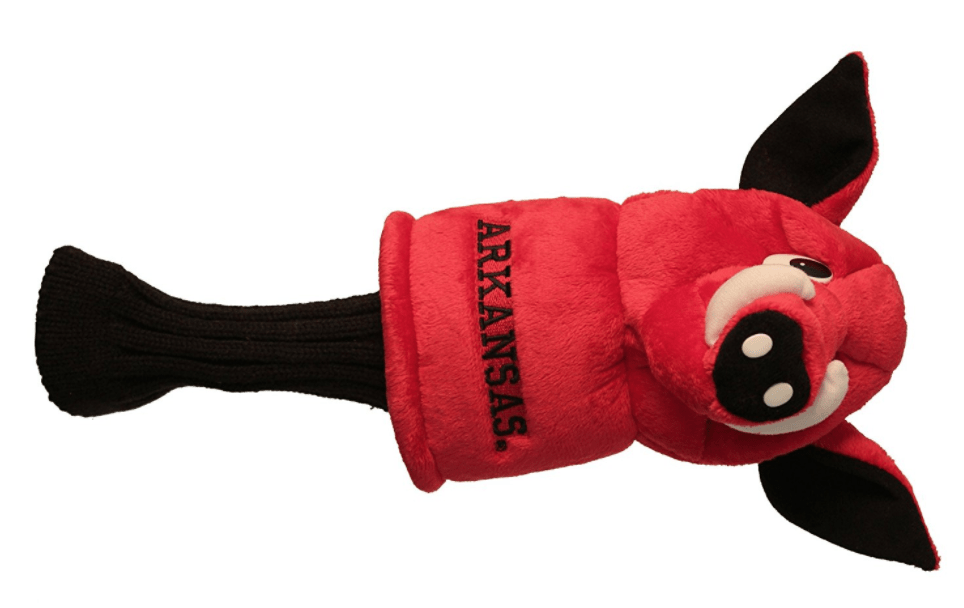 Driver headcovers of a sport's mascot are some of my favorite head covers that I have seen. The sports fan will absolutely love it and get to see it every time they use their driver.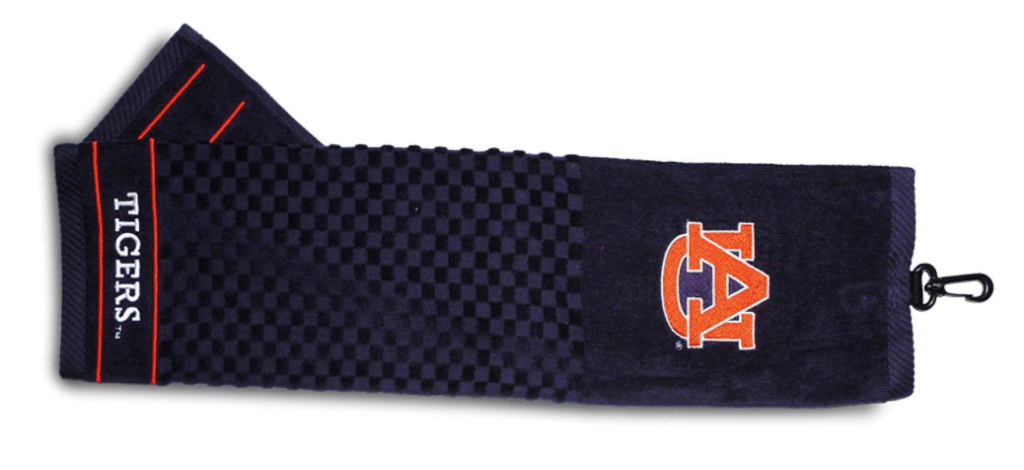 Towels are used far more often than you might think. They are used to dry everything off when clubs are cleaned. They are used to wipe off dirt after a messy shot, and are super important when it rains to make sure their hands and grips stay dry. A customized towel with the logo of their favorite team would be a great present.
NCAA Divot Tool and Ball Markers
Divot tools are imperative to make sure the greens stay smooth and roll true. It's disrespectful to not fix one's divots in the greens, so must golfers carry a divot tool with them. A great present idea way under $50 is a divot tool that has a magnetic ball marker attached to always be handy.
Best Gift For Those About to Have a Baby
For the serious golf couples out there, this is one of my favorite gift ideas that I have ever heard. You just need someone to find out the gender of the baby, choose the right ball (blue or green), and then get the future mother or father to hit the ball and discover the gender of the baby based on the color explosion at impact!