Looking for a good golf gift under $25? I've got you covered. If you don't find the perfect one from these 25 options, you might be the least impulsive buyer ever. Check with your doctor to make sure you are OK.
Also, check out the best gifts for $50 and under if you are feeling luxurious. Is your golfer worth the extra money? I doubt it. But at least make them feel like they are! 🙂
But before we get to the gifts, here are some other articles that I've spent a lot of time and effort on that you may be interested in:
Am I missing anything? Leave a comment below with some other options!
Scroll down for a couple of different categories that might help you out, such as: customizable items (my favorite), funny gifts and gags, and gifts under $10!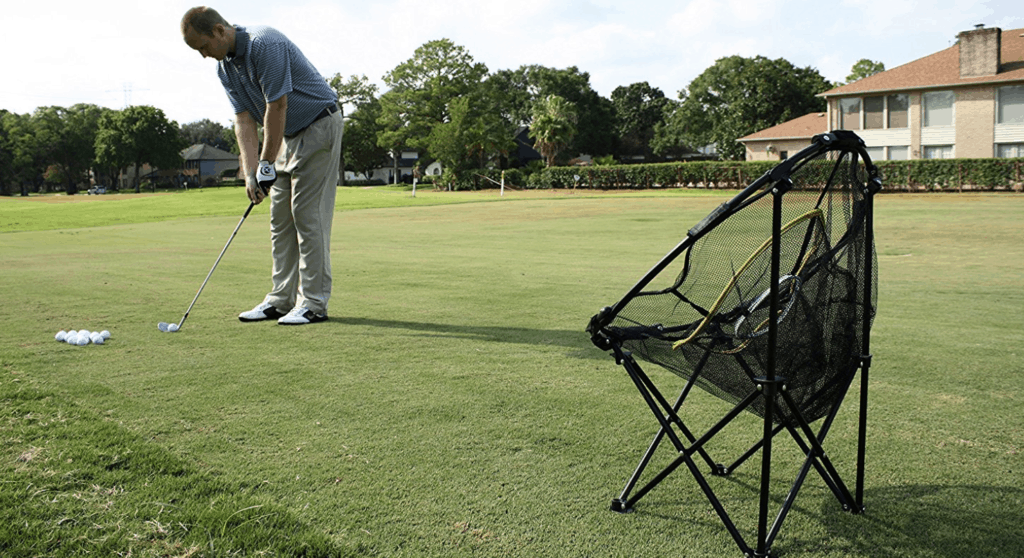 If you have a decent sized yard or want to practice away from the course for a while, check out chipping targets that you can set up. I chip to mine from my porch to the yard. It really helps you dial in your chiping technique for when you are able to make it back to the course.
There are so many great driver headcovers that you could buy your gift recipient. If they are a college fan, they will for sure love a headcover with their mascot on it.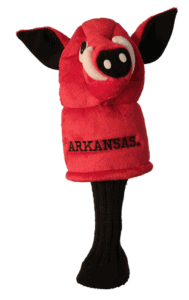 If they are not a college fan, consider getting them a Creative Cover Headcover.
There are tons of hilarious headcovers, ranging from Scooby Doo, Batman, Superman, Bugs Bunny, lots of different animals (my favorite is the Moose!), Star Wars characters, etc! Check them out!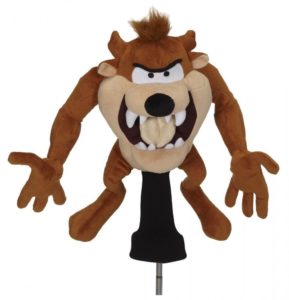 If you are wanting to gift a brand new dozen golf balls, the Titleist Velocity balls will be your best option. They are meant solely for hitting the ball extremely far. They are a great value model, especially for the Titleist brand!
There's not much better than opening up a brand new box of golf balls, so you can't go wrong here!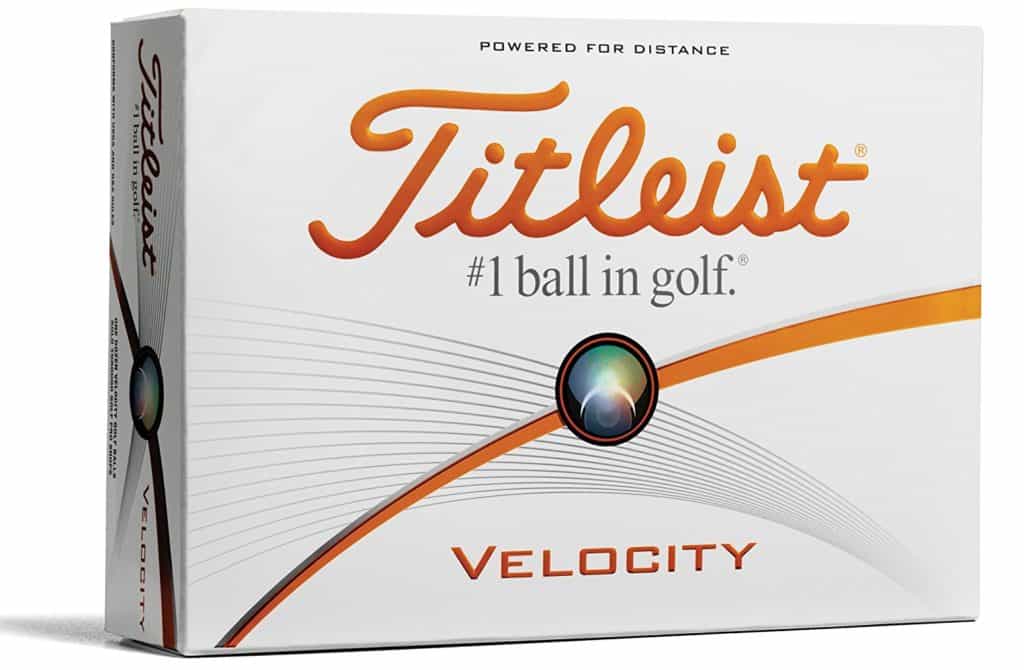 You can never go wrong with a Nike golf hat. Make them feel like Tiger Woods for less than $25.  Simple, yet useful. Good looking, yet well priced.
Will fit anyone. Young, old, good at golf, terrible at golf, make, female, unicorns, etc.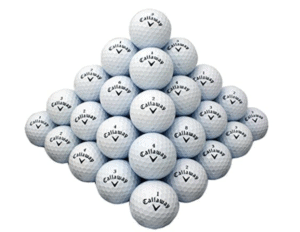 Is your gift recipient anywhere in the range from terrible to half decent? They will love this large lot of Callaway golf balls.
Golf balls can cost up to $45 per dozen. These balls are hardly used and are nearly just as good. Plus, this lot will last them a long time!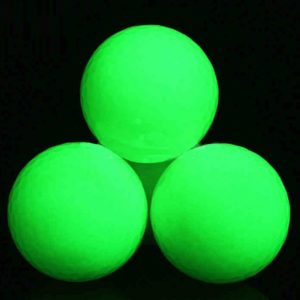 If your gift recipient hasn't considered playing or practicing golf in the night, they must be crazy! Everyone has wished that daylight would last a little longer. Well, screw the sun. It is so much fun grabbing some friends and playing a few holes in the dark with light up balls.
Although they are not the highest quality balls (it's hard to make a good golf ball that lights up), these are pretty solid. They are more a one time thing more than anything else.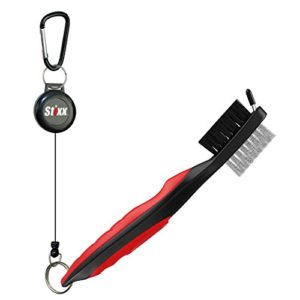 Golf clubs get dirty quickly and easily, especially when the take divots the size of small countries. the problem is, it's easy to forget a club brush somewhere, or it takes too much time to get it out of the bag each time, use it, and then put it back.
Having a brush with a retractable clip makes a HUGE difference. It is always there in plain sight, ready to use quickly and efficiently.
If your gift recipient travels with their golf clubs often, they might not even realize that there is a item that goes a LONG way to protect their clubs travel. If they are using a soft travel bag, the top of the clubs are obviously the most likely to get damaged.
This golf club protector though, will ensure that the club heads are safe and secure during the flight.
This item, far under $25, can save up to a thousand dollars in club costs due to damage!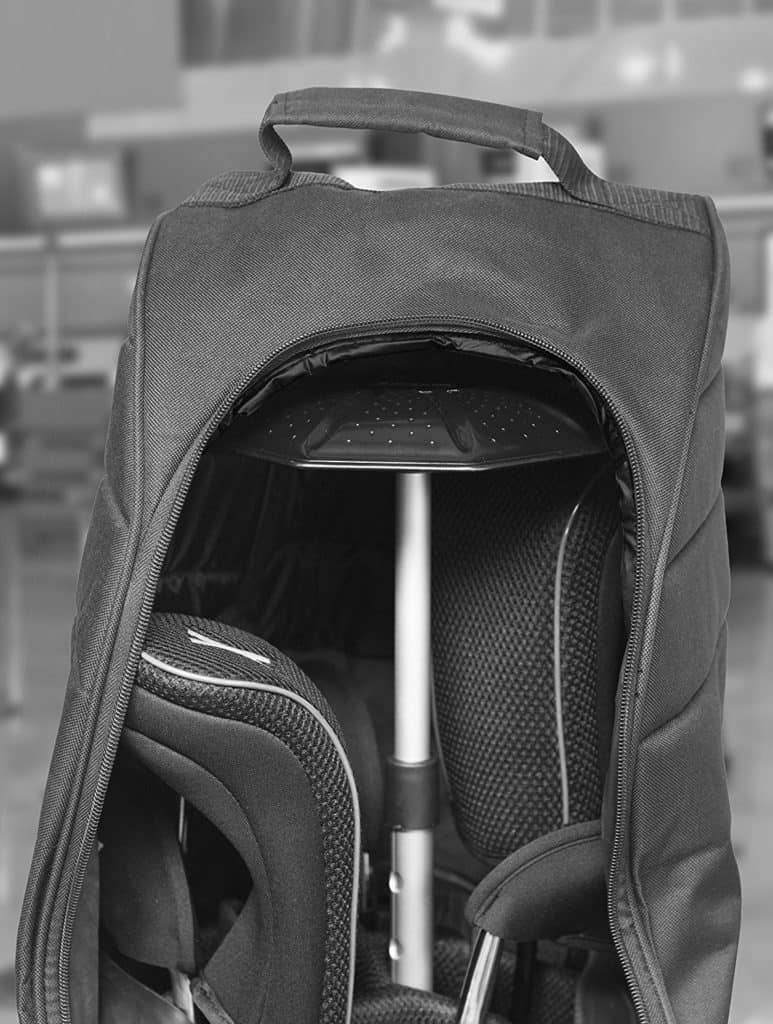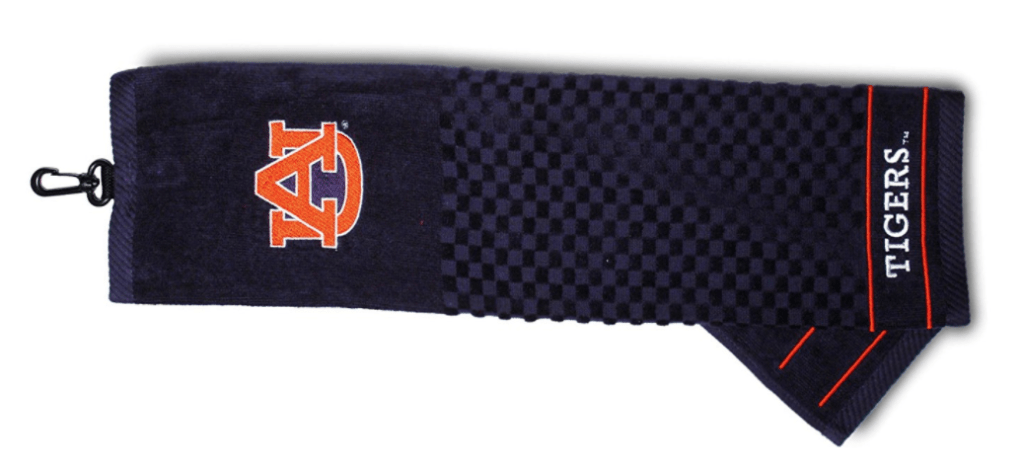 Similar to the headcovers, a golf towel is also a great gift. Golfers always need to dry off their clubs or give them a quick cleaning. They are super easy to wash and reuse, so it should last them a while!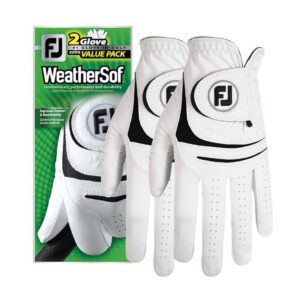 No golfer loves shelling out money month after month for gloves after wearing through them. Buy them a 2-pack of Footjoy gloves (the best golf glove brand) that should last them a while!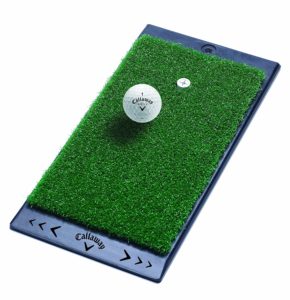 If you are shopping for a addicted golfer, they would love a golf hitting mat to use at their house. I use mine on the porch all the time, chipping to the target listed above. It doesn't cost too much (right at $25 at the time of this writing), and will last for what seems like forever.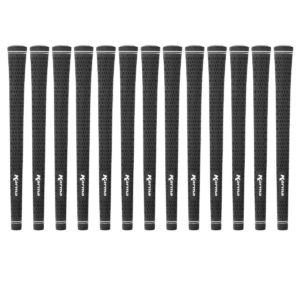 Every golfer knows a set of new grips makes their golf clubs feel brand new. These Karma grips are very similar quality to GolfPride Velvet grips, at a fraction of the price, allowing them to be under $25.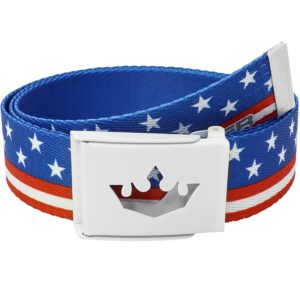 Let your gift reciepnt show their American pride with this funny but also really good looking belt. There aren't many ways that golfers can express themselves with their clothing, but a belt is defintiely one of them!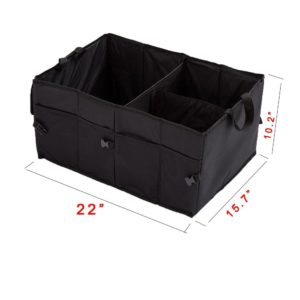 I can't imagine how messy just about every golfers trunk is. With throwing shoes, balls, towels, tees, etc everywhere after a round, it can get pretty hectic.
This car trunk organizer (much cheapter than the ones meant soley for golfers), will definitely get the job done. It has gone a long way for me to be better organized and know where everything is. For a traveling golfer, it is an absolute must!!
If he/she is a competitive golfer, a great gift is a scorecards holder that will last many tournaments. It's imperative that a competitive golfer keeps up with his/her scorecard all round. I probably lost mine 3-4 during my junior golf days simply because I didn't have a hard protector for it. PLus, it makes writing 10x easier and jsut feels more professional.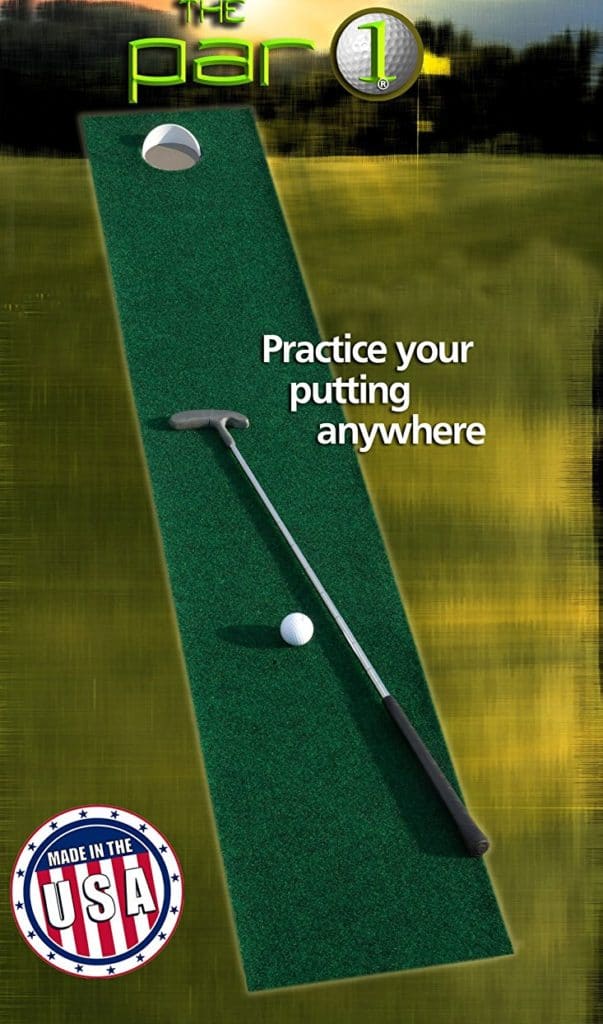 There aren't many putting mats under $25. However, there is one that I think is worth the money. It is simply a six foot mat, so it is great for working on those short puts that we all need more practice with.
It has one hole, which is really all you need. If you want one with more holes to be able to mix it up more, I would suggest shelling out a couple more bucks and getting the Put-About Grassroots Putting Mat.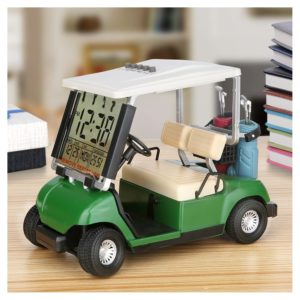 If you are buying a gift for someone with an office, I would suggest the Golf Cart Clock. It goes perfectly on a desk, is really well made, and has lots of different features! Most importantly though, it can be a great took to count down the hours and minutes before you can leave and head to the golf course.
Who doesn't love some good novelty socks? This might be kinda rare, but some of my favorite presents that I have ever received have been some socks that I wear all the time at work. They are a great talking point and everyone gets a good laugh out of them!
Customized Golf Gifts
Customized gifts are great for gifts. If you have something funny or cute that you want to say a golf ball, this is the perfect set of golf balls to buy. The WarBird model is a great ball at an incredible price. Add in the customization, and I was shocked that this set of dozen balls was under $25.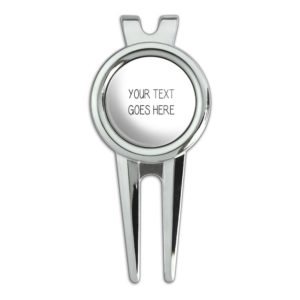 If you don't want to go the customized golf ball route, all golfers need a good repair tool. Well, most of them :). Customize one for your golfer here!
Funny Golf Gifts & Gags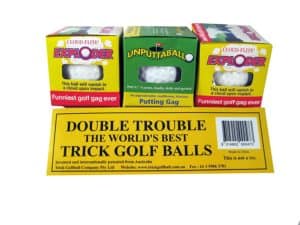 If you haven't seen these before, you are in for a treat. Just give them to your golfer, or tee the ball up for them and scare the crap out of them when it explodes into a cloud of dust at impact.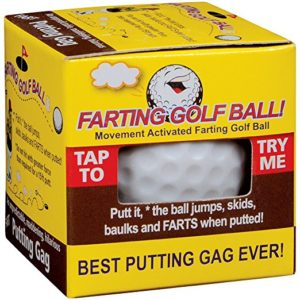 What's funnier than a farting golf ball? Every time it is hit, it makes a loud farting noise. Perfect for those that play like **** anyway 🙂
Every golfer stores their balls somewhere. If only there was some sort of sack that could carry their balls. You could even attack it to the bag that holds their sticks. Hmm.
Shopping for a perverted golfer? There are lots of them, trust me. Everyone will get a kick out of these naked lady tees!
Imagine this. You and your buddy bet $10 on a round. He plays our of his mind. You play as if you were playing with the farting ball above. He hits yet another great shot. Don't tell him. Just show it, with this glove!
Best Golf Gifts Under $10
If $20 is a little more than you are wanting to spend (trust me, I understand), there are a couple gifts perfect for you!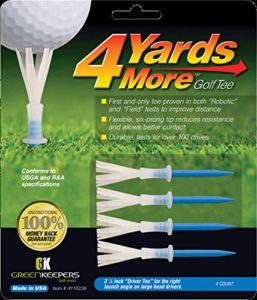 These tees are actually proven to add a couple yards to your drives on average. Doesn't mean a whole lot, but every yard counts. If your golfer loves bragging about how far he hits it, let him stroke his ego a little more and get him these!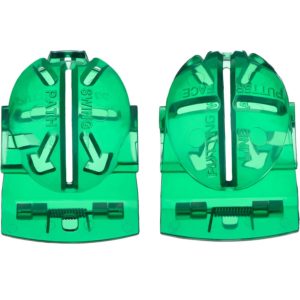 Another cheap golf gift is to get them a tool that they can use to put Sharpie lines on their golf balls. They do this to be able to line puts up on the putting green. Some people even use them to line up on their drives as well.
Lastly, another good gift is this Odyssey Putting Target. It can be used on a putting green that is a little crowded (no more free holes), or it could also be used at home on the carpet. If the putt is too hard, it will fly out. If it is not center of the cup, the ball will veer left or right. A really simple, cheap, and effective tool to have!