Many great models of fairway woods came out this year, making it hard to narrow it down to just the best 5. However, the 5 below really stood out in their respective categories, and would all make great additions to your bag. Try to find the most relevant category for your game, test out the club, and see how you like it.
As always, I have hit all of these clubs, either on the range or with a launch monitor, and I have read hundreds of reviews from a wide range of golfers to determine which clubs have performed the best on average. I take into account distance, sound, feel, forgiveness, and even appearance.
Let me know below if you have any questions about these clubs, as I would love to help! Now, for what you came here for!
Wait, before that: all of the links and pictures below (if you click on them) will take you to the respective eBay listings for the fairway woods.
Longest and Overall Best Fairway Wood: TaylorMade M1
If you are looking for a fairway wood that is a perfect mix of distance, launch angle, adjustability, and versatility, you can't go wrong with the TaylorMade M1. Most clubs lean towards or specialize in one characteristic, like distance or high launch. The M1 is simply really good in every category, though.
Here are some of the reasons as to why I rate this club so highly:
Low COG: It has a low center of gravity for high launch angles, which is great for off the deck where many players struggle.
Thin Club Face: The thin face results in more of a rebound effect at impact, leading to more balls speeds and therefore more distance. Who doesn't want to hit it a little further? Especially if you have the M1 Driver, which probably resulted in longer drives as well.
Many levels of adjustabiltiy: You can adjust the hosel with 12 different positions for loft, lie, and face angle. There are also two 15 gram sliding weights on the sole of the club. If you move the weight closer to the heel, it results in the club face to turn over easier, encouraging a draw. If you move the weight closet to the toe, it encourages the face to stay open longer (because you have to work harder to close it), therefore facilitating a fade.
Proven track record on the PGA Tour: the M1 family is possibly one of the most popular models of golf clubs in TaylorMade history, resulting in many non TaylorMade players making the change as well.
If money is not a problem and you would rather have the club in your hand today, head on down to Dick's Sporting Goods, Golfsmith, or PGA Tour Superstore and pick it up at a high price. Or, you could head on over to this magical golf club website and pick one up for a much more discounted price.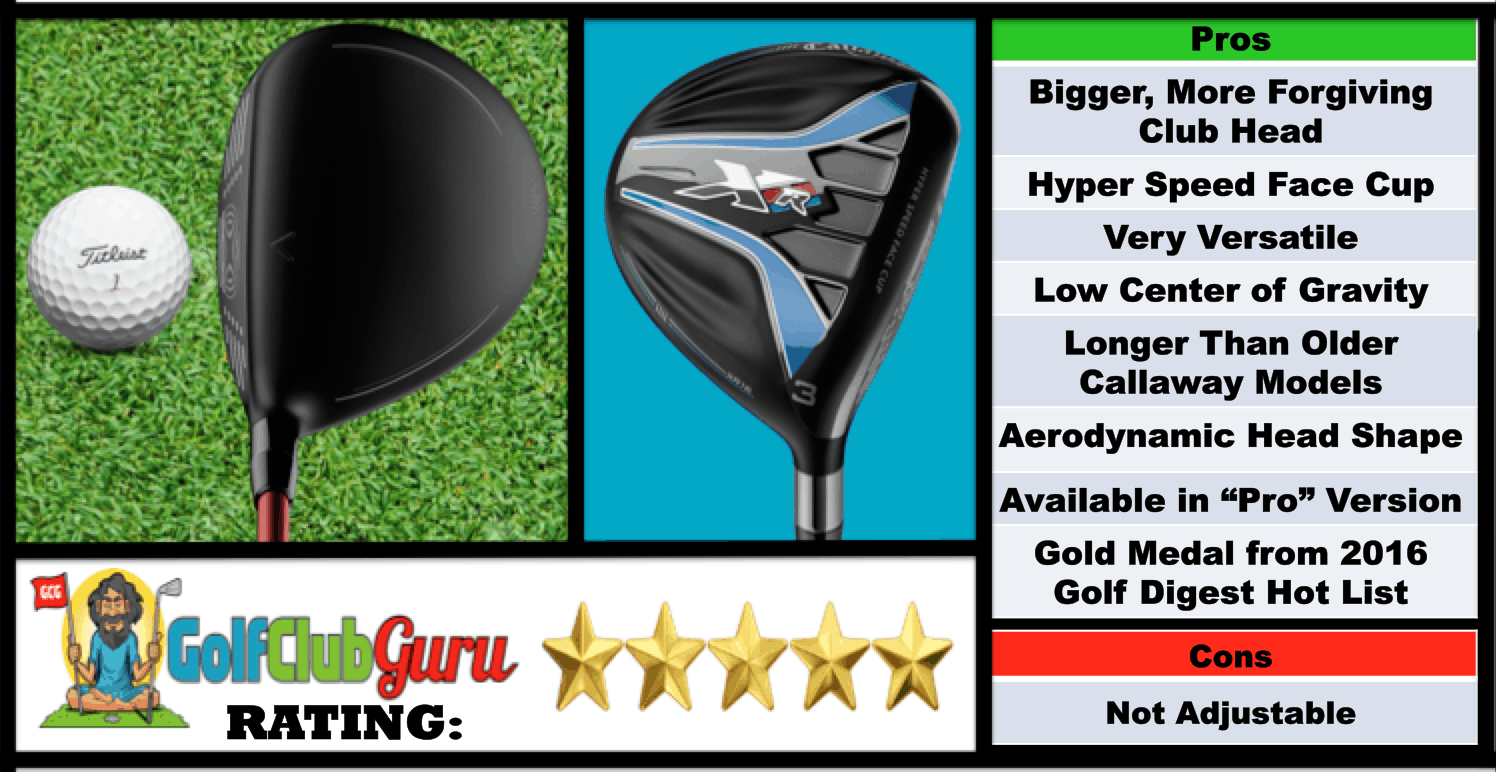 If you want a very forgiving, large clubhead that gives you a sense of forgiveness, then the Callaway XR 16 will fit well with your game. It has the largest clubhead of the five listed here, and you don't have to hit the absolute center of the clubface for it to fly long and straight. Don't think that it size restricts its versatility though. Due to the ridges in the sole, it can get through any surface you would like (mulch, dirt, pinestraw, etc). Aside from the size, it also has a thin, hyper speed face cup, resulting in longer distances than previous Callaway models.
One con to this club, when compared to the M1, is its lack of adjustability. This isn't a problem for many golfers, but newer clubs that ask for a premium in price typically offer many levels of adjustments to loft, lie, face angle, and moveable weights. However, if you don't find yourself tinkering with golf equipment much, this club is a good fit for you.
When it comes to woods and hybrids, Tour Edge is the most underrated company. They have consistently released extremely high quality clubs in the last few years, and eventually their reputation will become more clear and defined in the golf industry. The Tour Edge Exotics EX9 is their best product this year, and the reviews have backed that up.
If you commonly hit your three wood off the tee, this is your best option. The design of this club is slightly different than the other four, as the face is taller than average. This means, when teed up, you have a better margin for error, making it less likely to pop up.
Another benefit that differentiates it from the rest, the Exotics EX9 has a patented SlipSteam sole, which is great for club head speed due to less friction. It also has an option to remove/add weight to the heel to discourage/encourage a draw. The last characteristic of this club is the durable titanium face, which should last for hundreds of rounds and range sessions when compared to a thinner club face.
Highest Launch Angle: Ping G
Do you have trouble getting the ball airborne with the three wood? If so, consider the Ping G fairway woods. They have incredible high launch angles due to low center of gravity and a lowered leaning edge. The lowered leaning edge means that you can hit it lower on the face (than compared to other woods) and still launch it high, instead of resulting in a low, thinned shot. However, hit is just a little behind the ball and it might result in a chunked shot, which might not have occurred with a flatter leaning edge.
The Ping G (really just Ping clubs in general) is an extremely durable club. The face is made of a strong carpenter material that should have pop in it for years to come.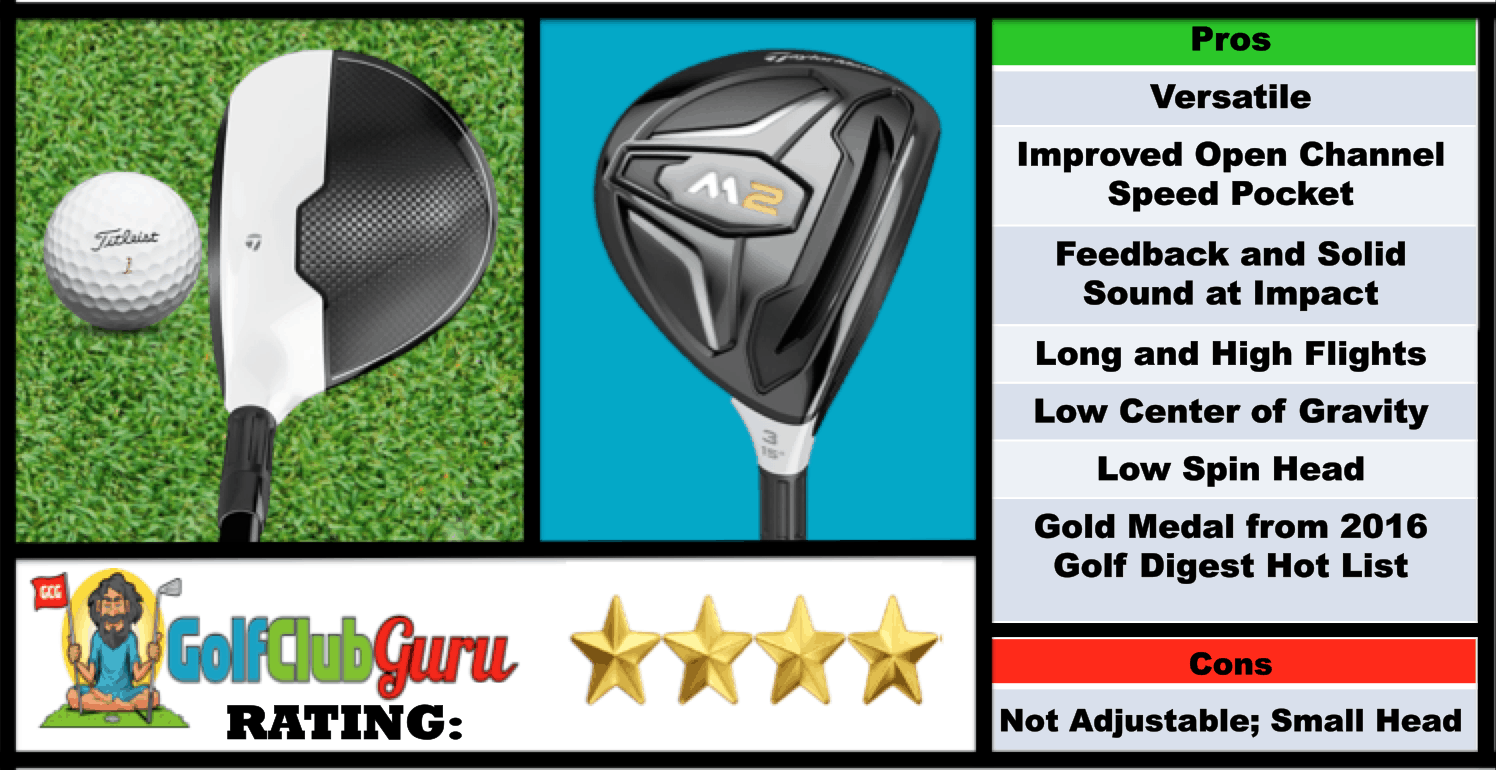 If you want all of the qualities of the TaylorMade M1 except for the adjustability, then the TaylorMade M2 might be the perfect match for you. Like the M1, it is long, high, versatile, and tour proven.
The one downside for many golfers it the smaller club head and the lack of adjustability. However, in place of the smaller club head, you are given more versatility. You can hit this club for crummy lies and still make good contact, which you couldn't do with a larger club head like the Callaway XR 16. And the smaller club head is actually considered very attractive to many low handicap golfers, or good ball strikers in general, who don' t need the forgiveness that comes with a chunkier club head.
Save