For low handicappers and generally good ballstrikers who demand better distance control and feedback on mishits, finding the right iron set can be difficult. All of the game improvement irons are clunky, and distance control is a problem. Blades, on the other hand, are just a little too difficult to hit consistently. Although they feel incredible when struck well, you are probably looking for a little bit of forgiveness for those days when golf seems just a little difficult.
If that is the case, then the category of clubs that you should be looking at are players irons. They are the perfect balance of control, distance, feedback, and forgiveness in irons. To help make your decision a little bit easier, I have listed 5 clubs that you can't go wrong with. I have hit all of these clubs before, as well as read hundreds of reviews about how other golfers rate them. With that being said, here are the top 5 best budget players irons:
Note: you may want to check out the best VALUE players irons on a budget, as well.
1) Best Overall Players Iron Under $500:  Titleist AP2 716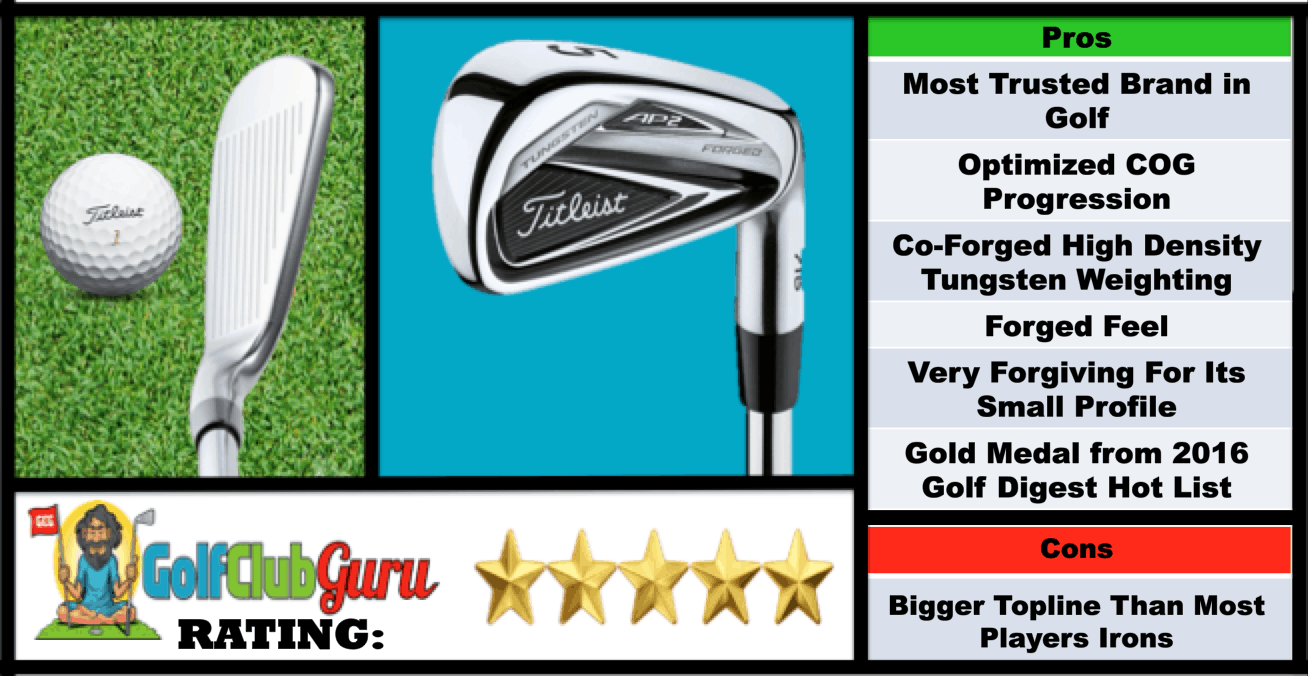 You probably could have guessed that the newest release of the AP2's were going to make this list. It has been one of the most successful irons on the PGA tour for many years, and I see that trend continuing for this model. Overall, the reviews are outstanding and well deserved.
The Titleist AP2 716's are a forged iron with high density tungsten weighting. The forged feel is unforgettable when struck well, and the tungsten weighting aids in a bit of forgiveness on mishits.
Titleist progressively optimized the center of gravity (or COG) placement for these irons. This means that the shorter irons have a COG that encourages penetrating shots that don't get eaten up in the wind, so that you can be more aggressive from shorter distances. The long irons, on the other hand, have lower centers of gravity that encourage higher, towering ball flights. This is simply the perfect combination for irons.
Aesthetically, players irons typically have have small toplines, which appeal to lower handicap players. The AP2s aren't an exception, but you could say that the toplines are slightly bigger than the other 4 iron sets listed in this article (except maybe the Mizunos). Either way, I think the look at address leads to a sense of confidence, as it is a good middle ground between blades and game improvement irons.
TL/DR: The Titleist AP2 716s were the clear winner of the best overall players irons for 2021 , and today they are at a great value, as they offer the best mix of distance control, distance, and forgiveness of any other iron released this year. If you are looking to invest in a set of clubs that will both last a long time and improve your ballstriking, this is the set to get under $500.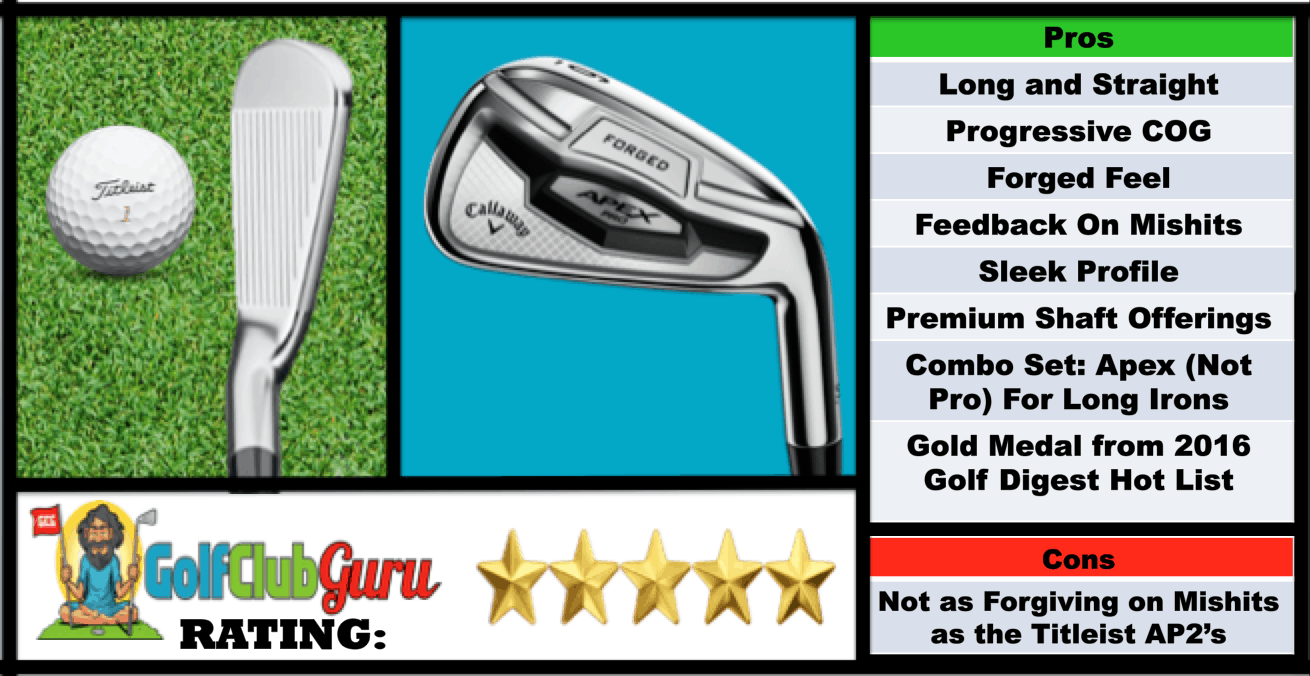 If distance is one of your main concerns and focuses, definitely consider the Callaway Apex Pro Forged irons. This is a stellar club for low handicap golfers, as it combines a thin topline with exceptional distance. Typically, you would have to sacrifice one to get the other. Like the AP2's, this set offers a progressive COG. Penetrating short irons and high launching longer irons is going to be a trend that lasts the test of time.
Another benefit of the Apex Pro set is that they offer both premium shaft offerings and a combo set with the Apex long irons. The premium shaft offerings are an added plus, as good ballstrikers want to find the perfect shafts to maximize distance and accuracy for their swing. The combo set is also something that should be considered. Long irons are harder to hit that short irons, so if you are looking for an extra bit of forgiveness, look into substituting the Apex (not Pro) long irons in their place.
One downfall that is worth mentioning is that these are less forgiving than the AP2's. The thinner topline and shorter blade length require consistent contact in the middle of the face to perform well. If you are confident with you ability to hit it within a quarter sized area of the sweet spot, these are the clubs for you. You will be rewarded with incredible feel and distance.
3) Most Durable Players Iron: Ping s55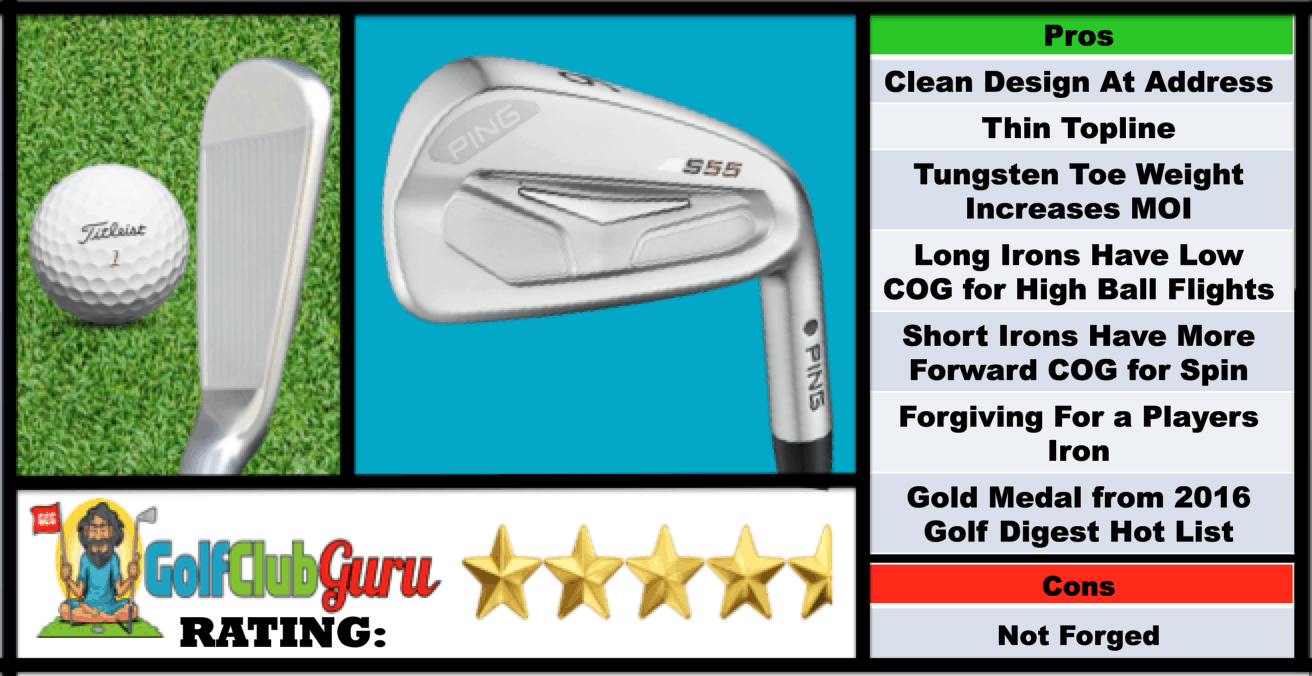 Durability should be a large determining factor for a skilled golfer when choosing which iron set to buy, even at $500 or less. You don't want a set that will have worn down club faces and grooves within a year. As someone that probably plays numerous rounds a year, a set that lasts hundreds of rounds will benefit your wallet greatly.
That's where the cast iron Ping S55 irons come into play. Because they are not forged, the grooves will last much longer compared to other irons. You might think that you are sacrificing feel when it comes to Ping irons, however the difference is not too significant. Their casting process still results in clubs that feel and sound great at impact when struck solidly. No, they will not "feel like butter" like you hear so often with forged clubs, but they will perform the same and result in the same quality shots in the end.
Cosmetically, this is the best looking Ping iron set to date. The toplines are very small, and the design is sleek and professional. For a players iron, I personally think this set was very forgiving, as mishits still flew long and straight.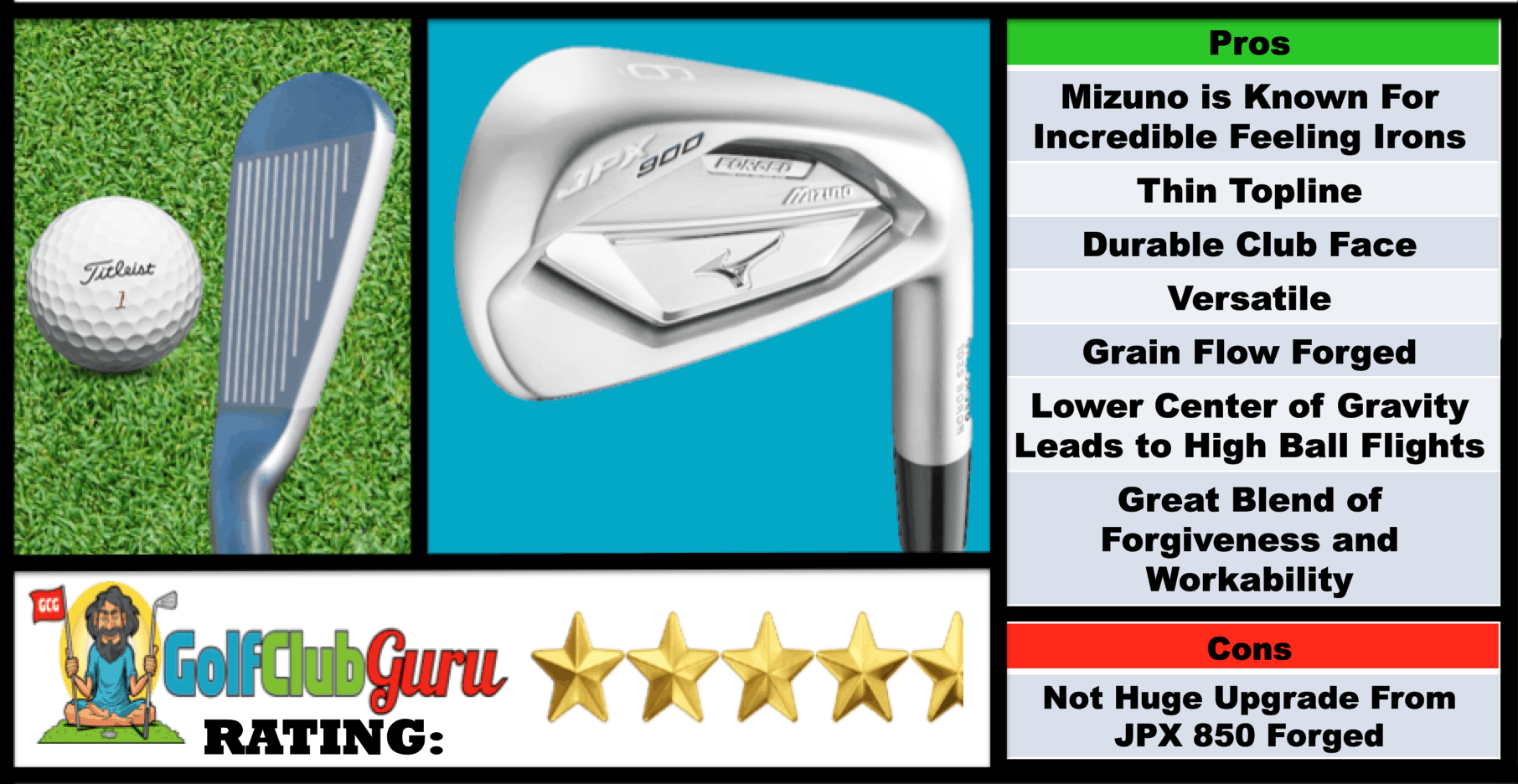 When discussing players irons, its hard to leave out Mizuno. You might be surprised to see a lack of the MP series on here, but I honestly think that the Mizuno JPX 900 Forged set beats them out. I thought the feeling of these clubs at impact was incredible, and that, paired with distance and great forgiveness on mishits, made this set hard to beat. Although not a huge upgrade from JPX 825 (an incredible set as well), these clubs should not be discounted from a solid ballstriker looking for new irons for under $500.
Mizuno's Grain Forging process is second to none, and the results speak for themselves. When struck well, it truly does feel like you are hardly hitting the ball. If you are looking for that feeling, paired with surprising forgiveness, you will love this set.
Save