Alright, this is going to be a fun post. I am going to go through and pick out the best driver, woods, hybrids, irons, wedges, and putter for a beginner to use.
This article is NOT for complete all-in-one sets. If you'd prefer a complete set, then check out this in-depth article discussing the best complete sets for beginners.
In my opinion, if you think you are going to like golf and play it a decent bit, you should skip the complete set and move to big-boy clubs. A complete set will break quickly, causing you to eventually shell out money and get a nice set. You might as well skip that step and jump right in.
It won't be expensive. If you really are a beginner, you shouldn't be spending much on clubs anyway.
What am I going to do?
I am going to pick out high quality, low cost clubs that are forgiving. That means that even when you mishit it, it is still going to go far and decently straight.
I am going to go pick out clubs that are from top brands. There are crappy off brand clubs that you should 100% stay away from!
I am going to pick clubs that will last you a long time. As a beginner, I hope you will fall in love with the game like I did. There is no need to buy golf clubs all the time. Buy the right ones to begin with, and they will last for many hundreds of rounds of golf.
Let's begin, shall we?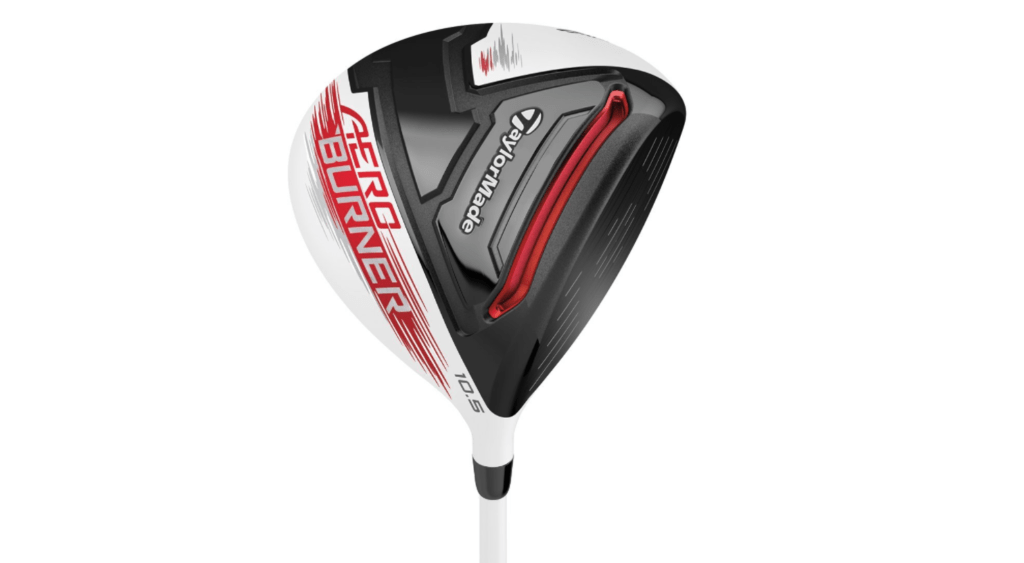 This is a classic, budget friendly driver for beginners. It't not adjustable, which is great, because you don't need it to be. It has a low center of gravity, which is great for hitting the ball high and
long. It has a huge sweet spot, so mishits will still be in play.
Another benefit is the slot behind the clubface. This results in higher ball speeds AKA longer driver. Let's be honest. That's what we all want!
The TaylorMade AeroBurner Driver is always my go to pick for beginners, because it is simply an all around good driver.
If you are looking for some other options, any of the four below are also great picks. In my opinion, TaylorMade and Callaway are where are going to want to stay for drivers, but Cobra also had a great model with the Bio Cell.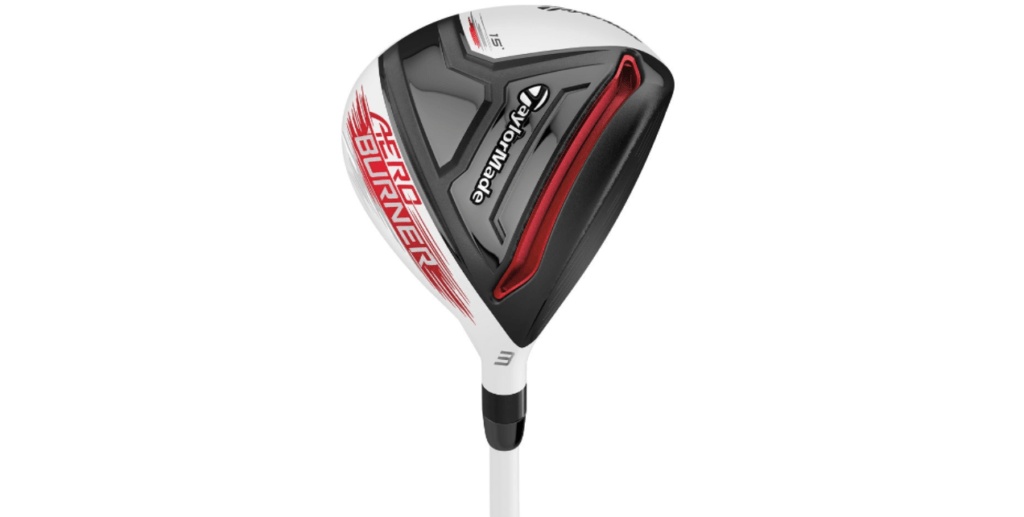 To start off with, all you really need is a three wood (typically 15 degrees of loft). You don't need a 5 wood. Sticking with TaylorMade again (really just a great brand for beginners on a budget), I'm recommending the TaylorMade Men's AeroBurner Fairway Wood. Like the driver, it's got a power slot and a low center of gravity for higher shots. As a beginner, it can be tough to hit a three wood high and make it stop on the green when you need to. In my opinion, this 3 wood is the easiest to hit off the ground.
On that note, it is also a great club to use off a tee, when a driver is just too much. It has a pretty tall club face, so a little mishit won't damage the club at all.
Wilson made, in my opinion, their best set of irons for beginners with the D200 series. They have large top lines (more forgiving), a low center of gravity for high shots, and feel great at impact.
They are extremeley well built, lasting many golfers years and years of rounds with no problems. This is the first set of real irons I would recommend to someone starting out who wants to bypass the complete sets.
For irons, you are going to want a Pitching wedge, 9 iron, 8 iron, 7 iron, 6 iron, 5 iron, and maybe a 4 iron as well.
Below are a couple other options that are well made, great for beginners, and decently priced.
Best Beginner Hybrid: Adams Red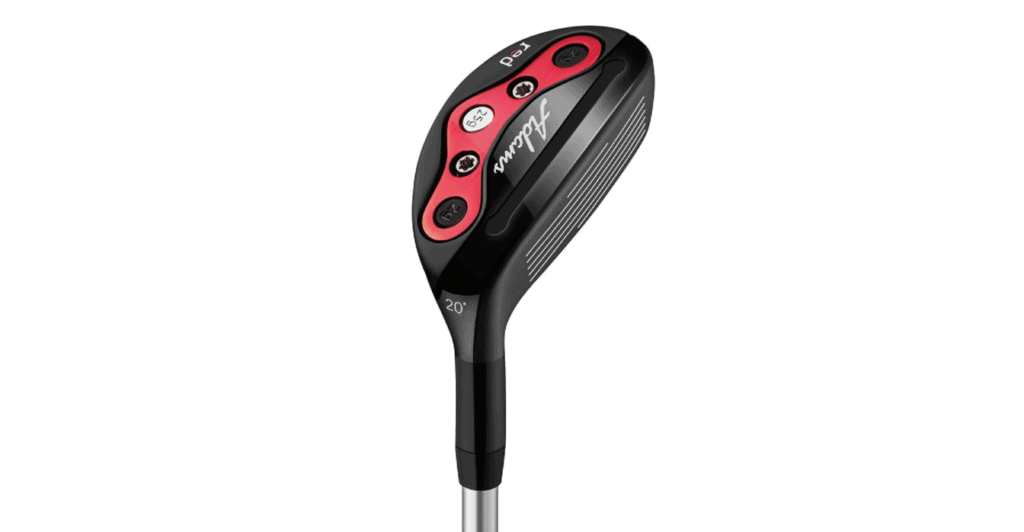 The Adam's Red Hybrid will go down in fame as the best budget hybrid on the market. For an absolute STEAL of a price, you can game a club that replaces the old 2, 3, and 4 irons and makes the game easier with higher, long shots that land softly.
Adams in my mind is the best hybrid company in golf. They have dialed in all of their hybrids with the purpose to make golf more fun. Long iron shots (long shots that used to be hit with 2,3,4 irons) are hard. Hybrids make them easier.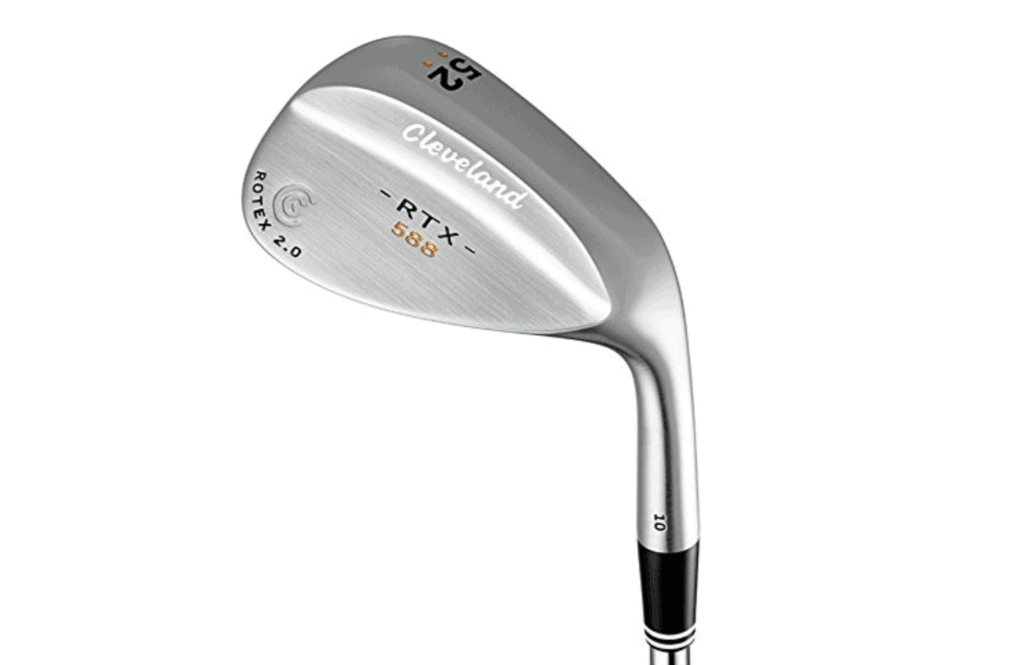 I would start off by buying either one wedge (56 degree) or two wedges (54 degree and 60 degree, or 52 and 58 degree). It is your choice. If you think you are going to be using wedges a lot, get a set of 2. If you think you are going to be hitting a lot of high shots (flop shots), go for the higher lofted 54,60 set.
Now, to the Cleveland 588 RTX 2.0. A hell of a wedge. Cleveland started out as only a wedge company, and this is where they shine. This is a slightly older model, but so is everything else in this article. That's why everything is a little cheaper than normal.
This wedge is great for stopping shots quickly from short distances. This is what you will be using to practice your short game (chip shots, bunker shots, pitch shots, etc).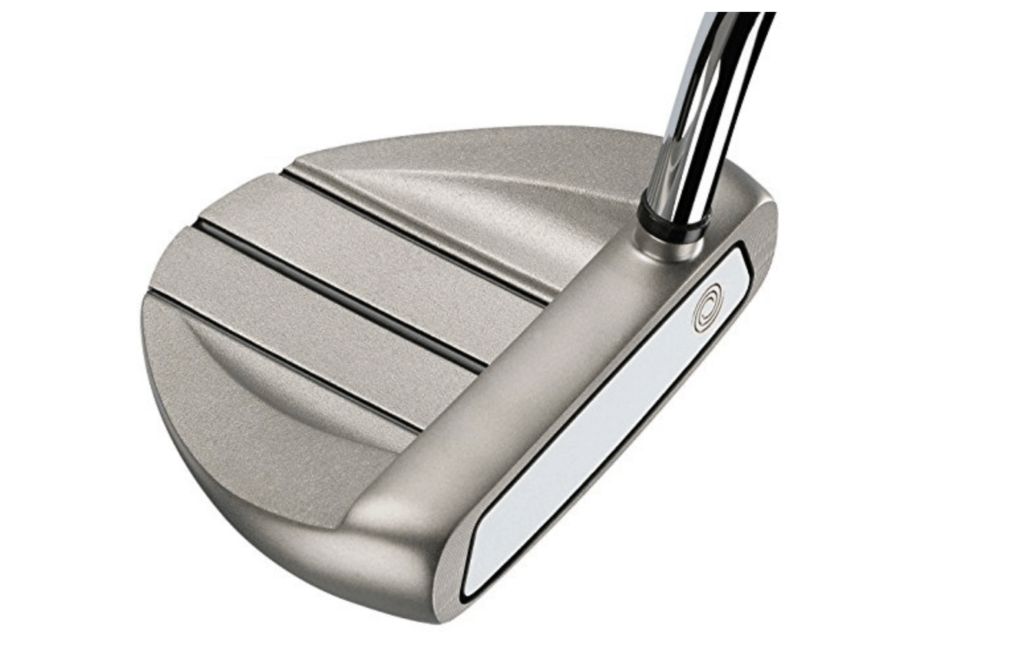 A putter is truly a personal thing. Some putters look great to one golfers, while another golfer won't even stand to look at it. My recommendation would be to take a look at the four Odyssey putters below and see which one you would be most comfortable standing over while putting.
Another thing to take into consideration is that mallet putters (the bigger ones) are more likely to go straight back and straight through, which is where you will want to start most likely. Also, they are slightly easier to aim because the bigger lines on the putter.